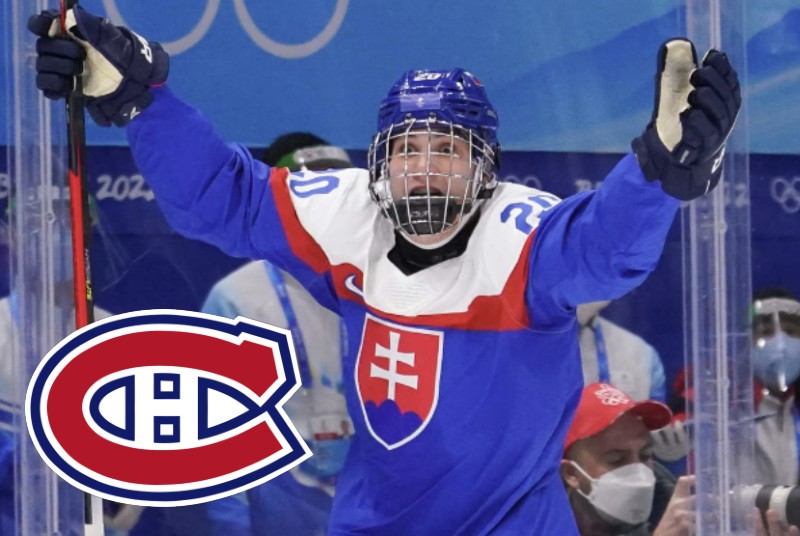 MONTREAL – After being selected first overall in the 2022 NHL draft, 18-year-old Slovakian left winger Juraj Slafkovský is thrilled by the opportunity to play for Montreal's serene hockey fandom. 
"It's going to be tough to enter the league on a terrible team expecting a miraculous turnaround," Slafkovský said, "but at least I know the fans will have my back for several entire weeks before they start nitpicking my every move." 
While Canadiens fans are excited to welcome a major new talent, they're also tempering their expectations. "I'm not one of those ridiculous fans who demands immediate success," one fan said. "I'll give him two, maybe even three seasons before I expect him to deliver us a Cup." 
"I picked Shane Wright in my fantasy draft, so Slafkovský will need to live up to the imaginary alternate reality that's forming in my head," another fan said. "But I'm confident a star like him can do just that." 
While the intense media scrutiny in cities like Edmonton and Vancouver have given them reputations as ruthless pressure cookers for athletes, Montreal's more laid-back hockey writers have said they're going to take the long view of Slafkovský's development. 
"We're going to give Slafkovský at least a dozen games to establish himself before we start slamming him as an overrated prima-donna," said one TVA writer. "And if he ever has to take a personal leave of absence, we'll only pry into it a moderate amount."   
Several analysts have speculated that Slafkovský could become the next Max Pacioretty or P.K. Subban, in that the encouraging atmosphere of the Bell Centre will help him reach his maximum potential before he amicably departs for another team and immediately goes on a deep playoff run. "There are no limits to what this young man can achieve elsewhere once the Habs trade him under totally normal circumstances," a Sportsnet writer said.
At press time, a growing number of Montreal fans were demanding that Slafkovský, who has yet to score a single goal for the club, be flipped for assets.