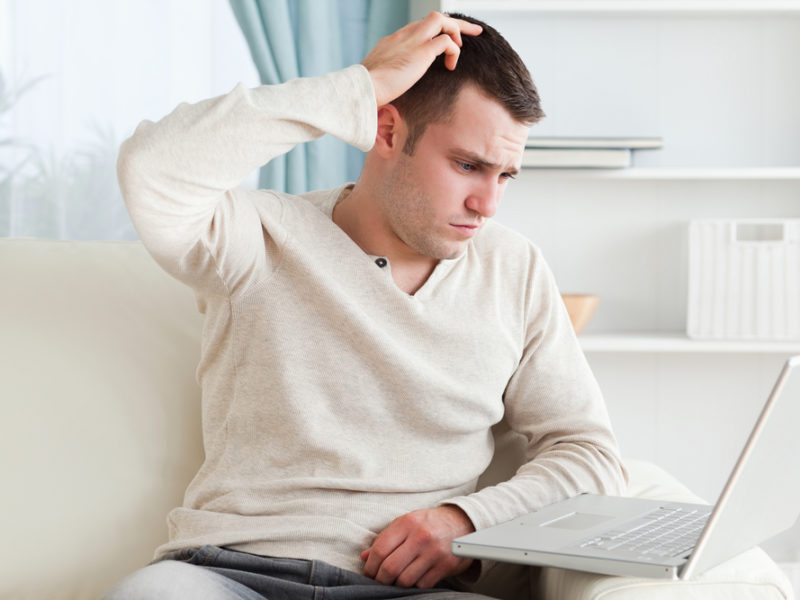 ST. CATHARINES, ON – Local man Devon Rettinger recently expressed bewilderment that his thorough knowledge of the statistics of the Buffalo Sabres in their 1996-1997 season hasn't led to more recognition, or at least job opportunities.
"It's a bit weird, to be honest," said Rettinger. "I mean a lot of people know that Derek Plante got 53 points that season, 27 of them goals. But do they know Anatoli Semenov's plus/minus? I do, but no matter how many times I casually drop this information in a job interview, it doesn't seem to help me at all. It's minus 3, by the way."
Rettinger's colleagues at the Fairview Mall, where he works as a security guard, share his dismay that Devon hasn't been able to parlay his knowledge of Brad May's penalty minutes (106) into a successful career in anything. 
"It's weird," said Peter Camridge, another security guard at the mall. "Devon's like, did you know Steve Shields had a save percentage of .913 that year? And I said, Devon, I don't even know who that is, you're super smart. That makes sense though, I know the name of every episode of Suddenly Susan, and I haven't amounted to anything."
Rettinger is also active in the Parents Council at his son's school, and has made several unsuccessful attempts to become the Council president. 
"Every year he gives his little speech, and it's Brian Holzinger this, and Richard Smehlik that," said Parent Council president Carla Person, who knows all of the water Pokémon in Johto region. "I don't even like being Council President, it sucks, but I'll be damned if I let Devon Rettinger get it with his Miroslav Satan facts."
Many of Rettinger's family members have asked him why he doesn't try and get a job in a sports-oriented career where this information might be relevant, and but Rettinger has stated that such a career might taint his complete mastery of 'that one perfect season' with confusing knowledge of hockey history from 1998 to the present.
When asked for comment, former Sabres defenseman Rumun Ndur (2 Games, 0 points, 2 Penalty Minutes, Plus 1) said that it was nice just to be remembered.