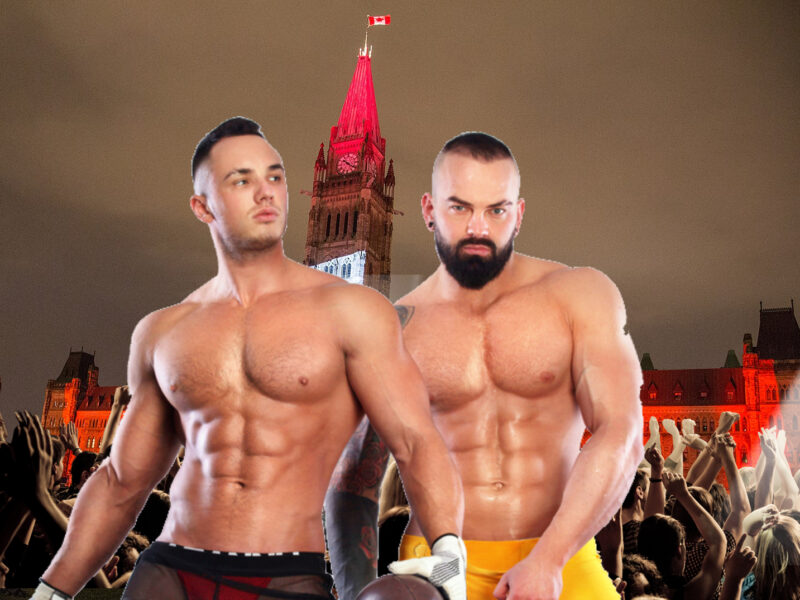 OTTAWA, ON – The ban on blood donations from men who have had sex with other men within the last three months has been lifted, as was announced earlier today by an oiled-up twink wearing only a chest harness and a jockstrap at the official Health Canada suck and fuck orgy held to commemorate the historic occasion.
"A discriminatory, unjust, outdated and unscientific rule been finally stricken from the books. This is not only a huge victory for LGBTQ2S+ rights, it's also a great excuse to finally cut loose a bit," stated Health Minister Jean-Yves Duclos after removing the ball gag from his mouth.
Under the new rules, donor screening questions will no longer focus on gender and sexuality, but rather high risk activities, such as engaging with new partners over the last three months. Health Canada officials have confirmed that all participants in the all-out, no limits, cum-soaked fuckstravaganza are already regular participants in Parliament Hill's weekly lights-out bondage free-for-all, and so none of them are new partners to one another.
For the first time at a government-sponsored hedonistic pleasure party, blood donations were collected in between oral and anal sessions, which was particularly great news for Ottawa bureaucrat Devon Aimes whose specific kink is filling out paperwork.
"I'm proud of the work that we have done to finally catch up to the times," said one Health Canada official while being peed on – an activity that continues to have nothing to do with any blood donor screening questions. "I feel like I don't even have to wear my cloak and creepy white masquerade mask to these things any more!"
Some observers did not support the celebratory orgy, with one unnamed Conservative MP stating "I think it would be much more appropriate to celebrate this decision the way that my wife and I chose to, by simply spanking one another in front of our friends until one of us cries."
The reaction among the wider queer community has been overwhelmingly positive, except for local gay Steve Wiseman, who always told his friends he couldn't donate blood due to the discriminatory rule and must now admit that he's just afraid of needles.