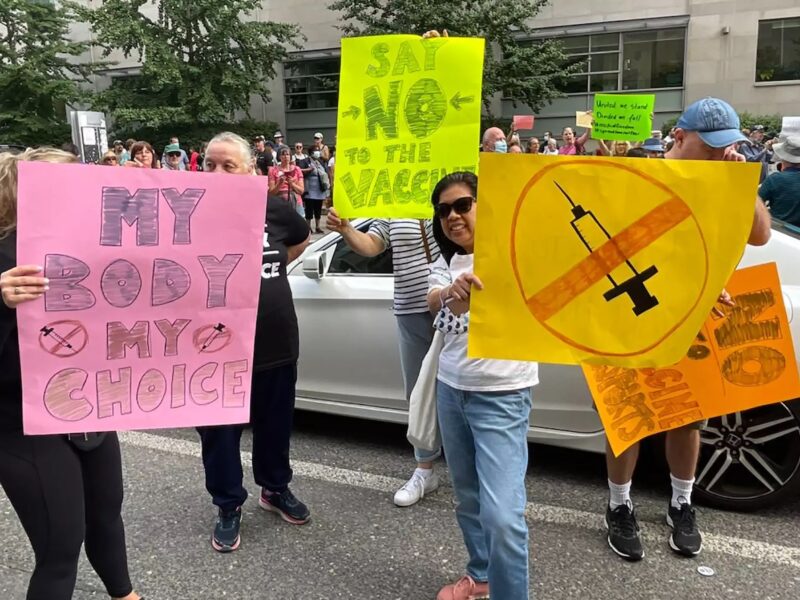 OTTAWA – With mask and vaccine mandates being lifted nationwide, anti-mandate protesters like Chad McCarthy of Red Deer, Alberta, are starting to realize despite their outward hatred, deep down they are actually totally obsessed with mandates.
"I didn't know how to deal with my feelings," says McCarthy, 54, "At first I was like fuck these mandates.  But I've spent the past two years ranting on Facebook, screaming at grocery store employees and harassing hospital workers just trying to do their jobs. I've met so many cool people, and I kind of got into a routine. I guess I didn't realize how much I would miss them once they were actually gone."
McCarthy and his wife Susan recently spent the better part of 4 weeks living out of their eighteen-wheeler in a downtown Ottawa parking lot, pissing in empty Tim Hortons coffee cups and honking truck horns until 2 am to raise awareness about mandates, and haven't had a non-mandate related conversation in two years. 
When asked about her experience, Ms McCarthy admits that she too has become fond of the mandates.
"They've really kept him busy during lockdown. It's given me so much more time to focus on my career," says Ms McCarthy, who is definitely in over her head with a multi-level-marketing scheme. "I hope he finds a new hobby soon, I hate to see him so down…" she continues, before wiping her runny nose with the corner of the Canadian flag draped patriotically over her shoulders.
Since restrictions have been lifted, Mr McCarthy has been considering joining a new special interest group to fill the void. He cited several possibilities including a local book burning club, the consumer rights group No Shirt, No Shoes, YES Service, and Red Light Dead Light, a campaign to end the practice of teaching schoolchildren to check both ways before crossing the street.