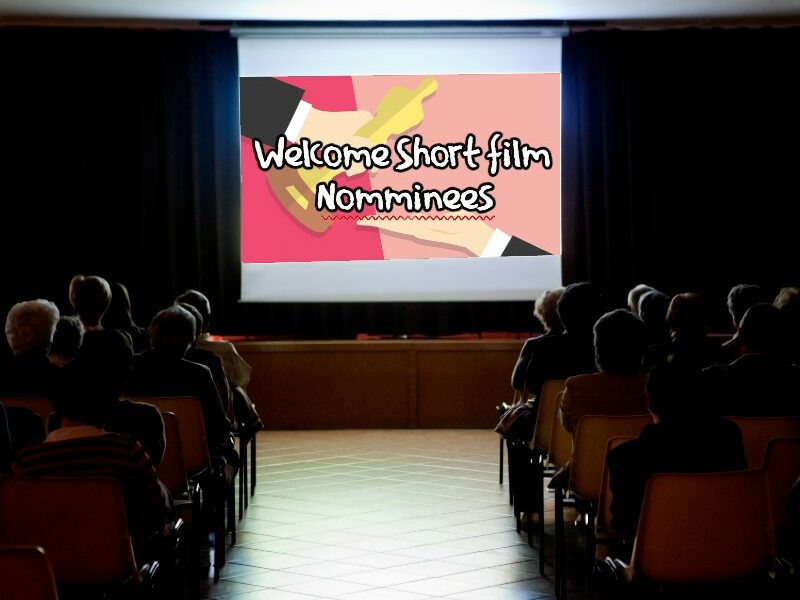 HOLLYWOOD –  An Oscar nomination can bring with it tremendous accolades, career opportunities and, for nominees of the short film categories, a huge uptick in their viewership, potentially reaching double digits. 
The Beaverton hit the vaguely-reddish carpet to chat with some of these Hollywood "celebrities."
"I can't believe it's actually happening," said Ben Proudfoot, director of The Queen of Basketball, nominated for 'Best Documentary Short Subject'. "I put this on my Tinder profile right away. Who knows, I might even achieve my dream of someday getting an agent." 
"We were told not to interact with the beautiful people," said K.D. Dávila, who produced, directed and bank-rolled Please Hold, nominated for 'Best Live Action Short'. "'Don't look at them, don't even think the same words as them,' [the producers] told us and I'm good with that. If I can time it just right, I'm hoping to get a forced-perspective selfie that makes it look like I'm hanging out with a two-foot tall Guillermo Del Toro." 
Despite being filmed hours in advance of the main ceremony inside the folding chair storage room of the Dolby Theatre, the mini-ceremony for the short film categories is no less prestigious. For many attendees, this will be their only non-funeral opportunity to wear a suit, which more than compensates for being banned from the 'regular people' bathrooms and forced to use the outhouse in the alley. 
Will Packer, producer of the Academy Awards ceremony, emphasized how lucky these wastes of space are to be included at all. "What can you do, they technically are filmmakers. They should be grateful for their third-tier swag bags, which mostly contain sawdust. And we look the other way when they stuff their pockets with hors d'oeuvres." 
As of press time, the short film nominees were rehearsing their acceptance speeches to the other unpaid interns at their jobs, trying to meet the 3.4 second time limit they'd been warned not to exceed, under penalty of being drenched by a twenty-gallon deluge of rotten yoghurt.