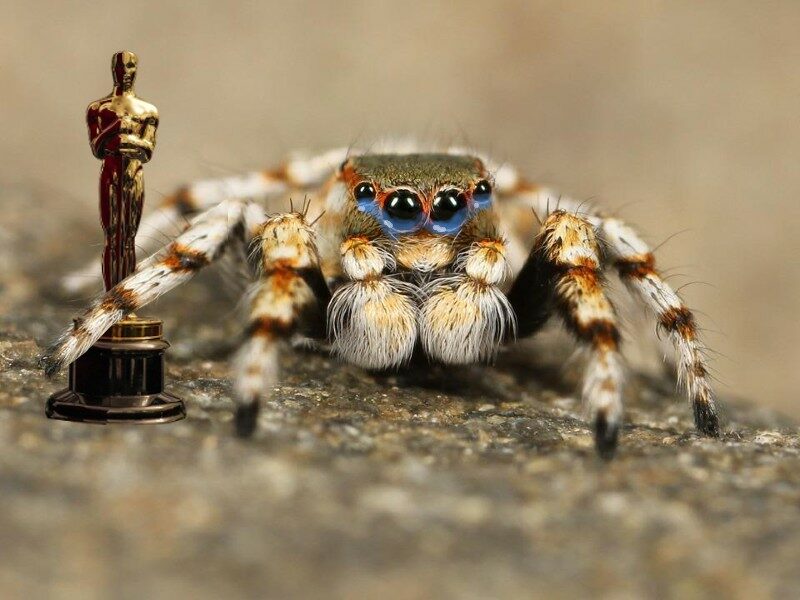 HOLLYWOOD – In a last-minute move to boost ratings, The Academy of Motion Picture Arts and Sciences has added a new category, 'Best Spider-Based Picture,' awarded to 'the best film featuring a spider, or person that exhibits the qualities of a spider'
"It's well known that ratings for the ceremony have declined precipitously over the last decade," explained Oscar producer Will Packer. "So we all got together and asked 'What are the Oscars missing right now?' and someone suggested 'Spiders!' and we were like 'Yeah!'" 
Several films have emerged as front-runners in the new category, including the Romanian drama Păianjenii (English title 'The Spiders'), about an old woman reflecting on her life as a washerwoman.
"Yeah, Păianjenii is a big one for sure," said Chris Beachum, the editor of the Oscar-predicting website Gold Derby. "But don't count out My Good Friend, a little-seen documentary by a man who shot 48 thousand hours of footage of his pet tarantula and winnowed it down to a 4-hour running time. That's an amazing editorial feat that has caught a lot of people's attention."
The move has generated backlash in the film industry, especially with Academy members who fear that time spent on spider-based films will result in less attention spent on the technical categories.
"This is just another example of the Academy taking away focus from the real heroes of film, the people who work behind the scenes," complained Alan Heim, the president of the Motion Picture Editors Guild  "The producers probably just want more screen time for The Wind Among the Beeches, the Irish experimental art film featuring 60 unedited seconds of a man who puts cantaloupe slices in his mouth in a way that makes him look kind of like a spider." 
When asked for comment, Spider-Man: No Way Home producers Amy Pascal and Kevin Feige responded, "I've never even heard of this ceremony."