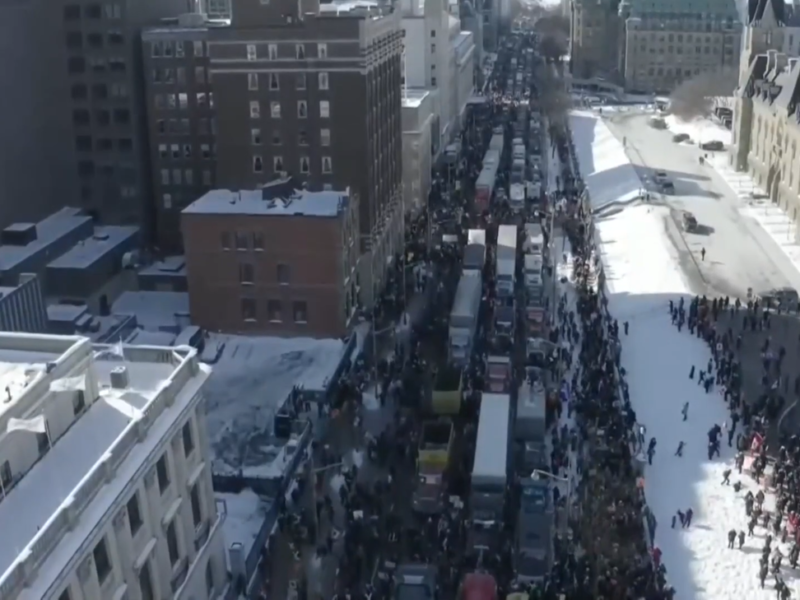 UXBRIDGE, ON – A non-Ottawa resident is calling on police to stop the removal of Freedom Convoy protesters currently occupying downtown Ottawa.
In a 500 word Facebook post, Ann Martin of Uxbridge appealed to authorities claiming that the protesters were just trying to get their message across by willfully terrorizing the downtown area and nearby neighbourhoods.
"Do they not like freedom?" rhetorically asked the 36-year-old who had not visited the nation's capital since a grade 10 field trip in 2002. "They have the right to be there. They have done nothing wrong!"
Martin, who was not stalked by strange men recording her for the simple act of wearing a face mask in public, demanded the police stop their operation and free the protest leaders.
"They should not be in jail!" said Martin regarding Tamara Lich and Chris Barber, who made Ottawa residents feel like they were living in a jail for the past 3 weeks. "This isn't Canada."
She called on the country to understand what the protesters are calling for with their day-and-night honking and bullying, and felt that Canada was becoming too polarized.
The bank employee who had not experienced racial harassment by white supremacists wearing camouflage believes the convoy may have only caused minor inconveniences for a city which presumably consists of robotic bureaucrats, a bunch of buildings, and Parliament.
"Do people really live in Ottawa?" asked Martin overlooking the one million people who do, and will be paying for the police bill.