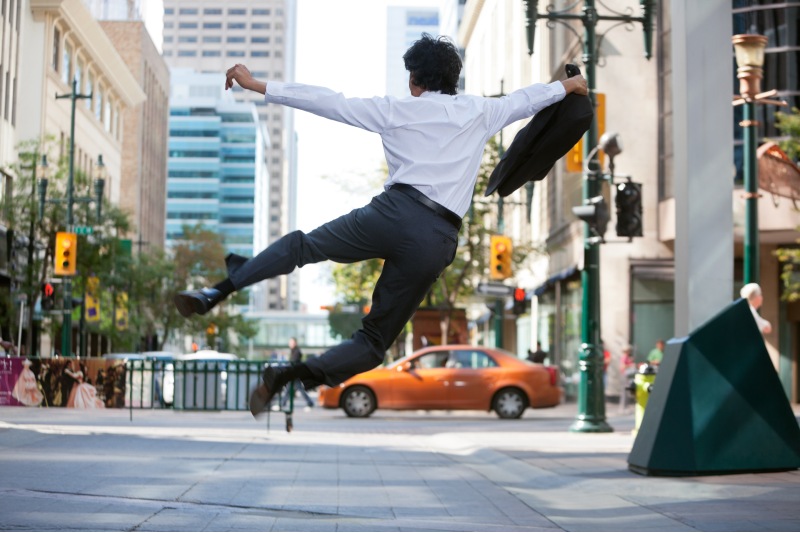 WINNIPEG – With much love and encouragement from his friends and family, local man, Matthew Weatherstone, decided to finally seek professional help for his gambolling addictio— Huh? Oh, it means: to playfully skip or make-merry. If you've ever had a daydream where you're running towards someone in a field of flowers, it's basically that. Anyways.
Weatherstone describes the harrowing circumstances that led him to turn his life around. "I just kept telling myself it was no big deal. Just a couple nights a week spent gallivanting but it escalated so quickly and soon I was leaving work in the middle of the day just t—"
 No, I don't mean 'gambling', when I say 'gambolling'. Yes, I realize they sound similar.  No, I don't think it's that confusing. Look, if you just give me a little more time I'm sure you'll be able to pick it up through subtext.
Dr. Martin Robichaud, a specialist at treating the victims of frolic-abuse, speaks about the societal stigma that causes many like Matthew to suffer in silence rather than seek help.
"There's a common misconception that the only plucky, apple-cheeked youths suffer can from gambolling addiction, when statistically 45% of victims are between the ages of 30 an-"
No, I'm positive they aren't the same word. One hundred percent sure. Look, 'gamble' is descended from the Middle English 'gamel' meaning to game while 'gambol' is descended from the Middle French 'gamade' meaning to leap or frolic. They are two distinct words with two distinct spellings that have the same pronunciation. They're homophones. What you're thinking of are homonyms. Now can we please move on.
As part of his treatment, Weatherstone is encouraged to carry a journal and record any instances of frivolous whimsy that may trigger a relapse. "It's not easy," Weatherstone recounts. "Some days I want nothing more than to skip gaily down a sidewalk with a smile on my lips and a song in my heart. But that doesn't control my actions, I do."
At press time— JESUS CHRIST! WHAT! WHAT IS IT NOW? JAUNTY MEANS CHEERFUL OR CARE-FREE. THEN WHY NOT JUST USE CHEERFUL OR CARE-FREE? BECAUSE FUCK YOU! THAT'S WHY!