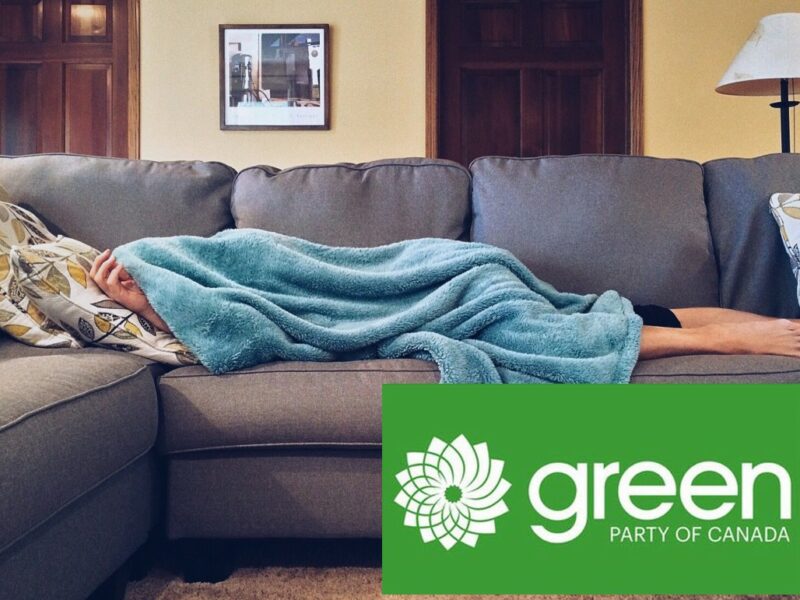 OTTAWA – With the Green Party potentially shuttering its head office as it struggles with insolvency, sources report that it will be looking for a couch to crash on until it can get back on its feet.
"Might need to go couch surfing for a bit if anyone's cool with that," interim party leader Amita Kuttner posted on social media. "We're a pretty chill roommate, and we only have two MPs to store, so we won't take up much space."
Former roommates have said that while the Green Party is generally pleasant and happy to help clean, they can also be stubborn and impractical. "They complained about how I performed a lot of household tasks, but their solutions weren't very feasible," one old roomie said. "Like, I'm sorry, but I can't just go do our laundry in a river.
"I miss kicking back and crushing kombucha with them, but I'm glad I moved on."
Kuttner insists the problems the party face are temporary. "This isn't like when we were a total mess back in the '90s, just bouncing around as we looked for anyone who would take us in," they said. "Yes, breaking up with Annamie Paul was hard, especially since she got most of the media attention in the split. But we just need to land some more donors and we'll be right back on our feet again."
Kuttner added that, while the party is looking to cut costs anywhere it can, it can probably pay for some groceries as long as you go to that health food place they like. "And we're so quiet you won't even notice we're there most of the time. I mean, yeah, okay, we're in the middle of some legal drama, but that's not us, you know?" Kuttner said.
At press time, Kuttner was apologizing to Jagmeet Singh for some of their past arguments before asking if they could store all the party's furniture in Singh's garage for a few months.