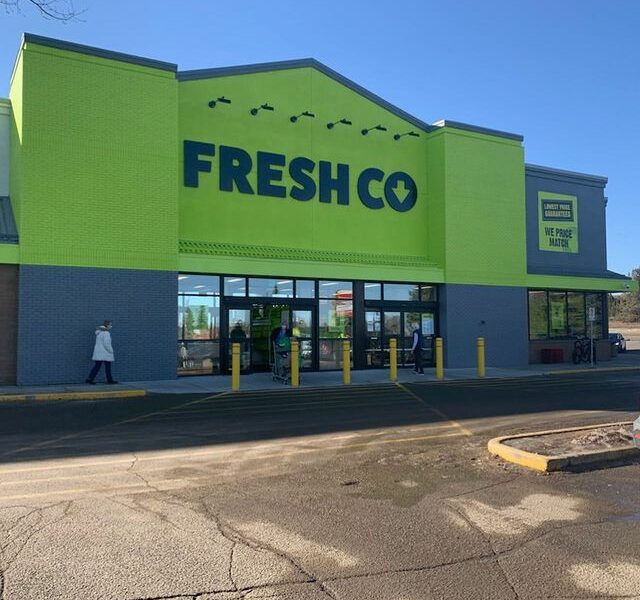 MISSISSAUGA/TORONTO – The discount grocery store chains FreshCo and Food Basics have released a joint statement stating unequivocally that they are two different grocery stores, and not the same store as most customers think.
"FreshCo is it's own thing!" claimed Mike Venton, the General Manager of FreshCo. "It's a store with low prices and a big green sign, unlike Food Basics, which has almost-as-low prices and a green sign that is a different shade of green! "
"I don't understand the confusion," added Mike Fenton, Communications Director for Food Basics. "The stores have different vibes, different selections, and very different names that both start with F. This has been a problem with public perception ever since I started working for FreshCo. I mean Food Basics, I work for Food Basics."
Both FreschCo and Food Basics cater to a specific demographic of 'undiscerning customers who will go to any nearby grocery store,' like Luke Pendlington, 35, of Mississauga.
"They are… different stores?" said Pendlington. "I just call it the green one. Which one has only 1 overworked cashier, fruit flies everywhere, and all the customers look like they are spending the entire day there? Oh, both of them? Okay."
Margaret Flannery of London, ON was recently stranded at a FreshCo for hours when she told her husband to pick her up at FreshCo, and her husband went to 5 different Food Basics before realizing his mistake.
"This is a real problem in our society," said Flannery. "Why can't one of the stores have a different colour? Remember Price Chopper? It was orange and it had a name that made you think of a serial killer. That really helped me differentiate."
It is anticipated that similar statements will be coming in the next week from Coffee Time/Country Style, and Yogen Früz/Yogurtys/Menchie's.