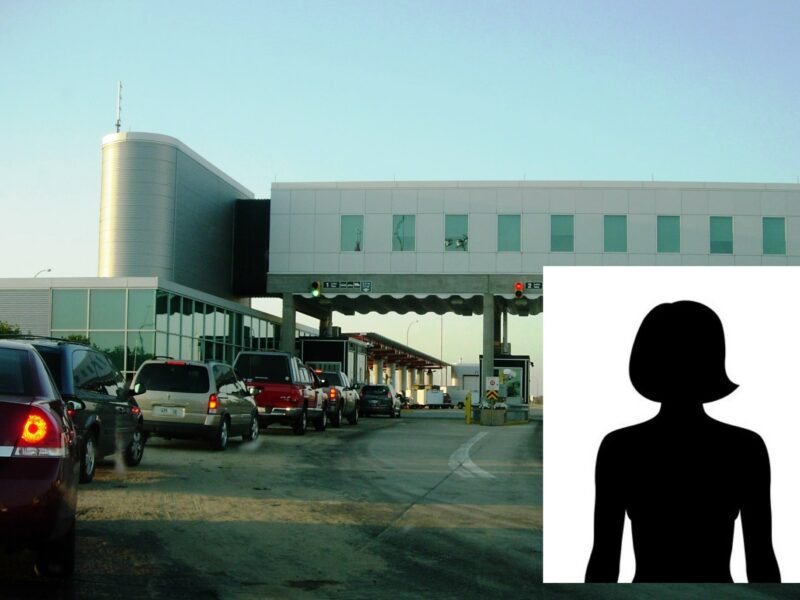 BUFFALO, NY – With the US-Canadian land border reopened for fully vaccinated travelers, hundreds of Americans are excited to be reunited with the fictional significant others they made up to get out of uncomfortable situations.
"I can't wait to tell people I saw Stephanie again," said university student Alex Platt, referring to the non-existent Canadian he told people he was dating so that his peers would leave him alone. "My friends are really excited to meet her, but it's too bad she's busy doing cancer research and has to immediately go back the next day."
According to accounts from U.S. citizens who have since caught up with their unreal beaus, reunions have been fairly passionate across the board. "Yeah, me and Gwen really went crazy on each other when she got back," bragged IT technician Gavin Wilkes, referring to a person who does not exist. "We did it all over the place. In my sports car, in her dad's private jet, in the hot tub where Jay Z first introduced us. I would've introduced her to everyone but her dad got sick and she had to go back to Saskatchewan. Such is the life of a Roughriders cheerleader, I guess."
Statistics show that much like relationships between two real individuals, many imaginary relationships suffered during the pandemic. Mark Winston, who's been telling his family that he's was seeing a woman from Quebec before the pandemic, is now considering ending the charade.
"I don't know if it's just the time apart, my growing comfort with being single, or the fact that I can't remember what name I gave her, but I think it might be time to put a stop to this. I just hope I can imagine her taking it well."
Canada is said to be an ideal point of origin for fake partners, as it is close enough to the US to be plausible and boring enough to make any doubters lose interest quickly. However, experts are concerned by the fact they appear to be hit very hard by the pandemic, with 97% of them being hospitalized or killed by the virus.
At press time, many of the individuals expressing excitement at being reunited with their fake girlfriends began sweating when somebody asked why the hypothetical woman couldn't just take a plane.