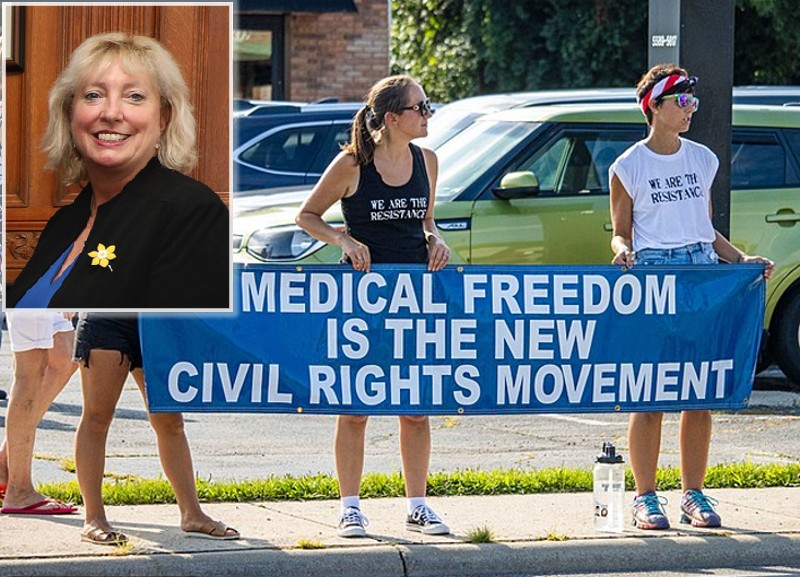 OTTAWA – A team of high level health officials are currently tracking a newly-discovered variant of the Conservative Party of Canada. The new variant was first detected among a caucus of Conservative MPs and senators assembled by Sarnia-Lambton MP Marilyn Gladu in order to "stand up for the rights of the unvaccinated."
The new subvariant, Psi (Ψ), is named after both the letter of the Greek alphabet and the exhausted deflating noise made by Canadians upon learning about this new bullshit. 
While Psi shares many similar characteristics with the endemic Conservative Party including strong fact-resistance and high transmissibility among the elderly population, the Psi variant appears to be much more aggressive, actively courting the anti-vaxxer vote via a protein spike complex that binds more efficiently to their warped sense of personal freedom.
Arvin Manghat, a political scientist at the Public Health Agency of Canada, explains the origins of the new variant.
"We've known that this sort of thing might happen for a while now. The CPC as we know them today evolved from an unstable crossing of the Progressive Conservative and Alliance strains in 2003 driven by the selective pressure of ever wanting to win an election again."
 "Unfortunately, modern political hyperpolarization has only exacerbated the complex's volatility and now we are left in the situation where a Canadian who believes in conservative fiscal policy is forced to vote for a candidate that thinks that people who refuse a life-saving vaccine during a global pandemic should be a protected class."
Manghat also points out this isn't the first time intraparty disagreements have resulted in a new pathogen emerging. A similar event occurred following the 2017 Conservative Leadership race when a transposition mutation created the PPC, a festering little disease that was ultimately benign but does still see outbreaks from time-to-time in rural communities.
While more data is still needed on the prevalence and transmissibility of the Psi variant,  early reports indicate the new subvariant has drawn a large following of white blood cell supremacists.