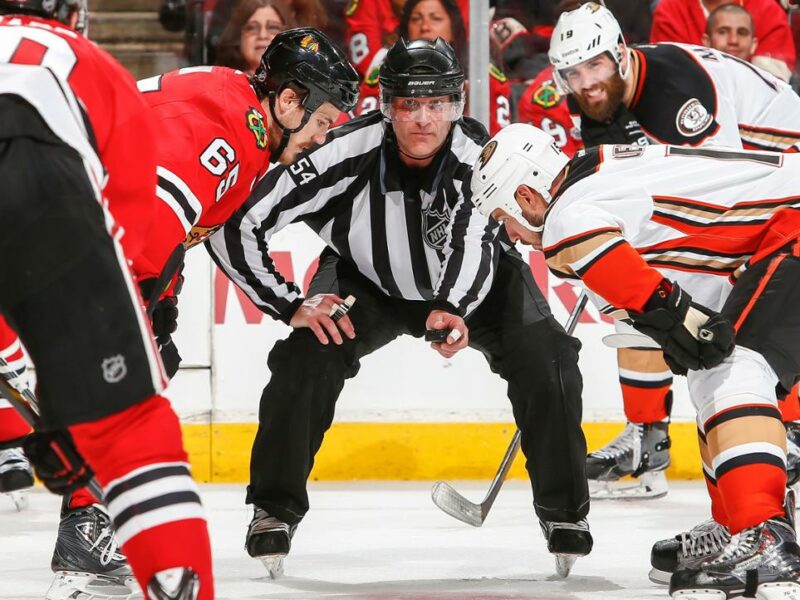 By: Dalton Henderson, NHL Linesman
That's right you fucking rubes, get in the faceoff circle and put your sticks in, because you think I'm about to drop this puck. Well spoiler alert mother fuckers, I'm not gonna.
Instead I'm going to hold the puck over the dot for an unimaginably long time, savouring the sheer god damn ecstasy that comes from seeing your faces, contorted in concentration for the moment the puck is released. Your muscles, taught in anticipation, ready to spring into action. Your reflexes, which you have spent years training for this very moment, just waiting to be unleashed. But they're going to have to wait a while longer bitches.
Because next I'm going to tell you to move your sticks or your skates a bit. Not much, and I know you're going to move them back as soon as I glance away, but just long enough that it keeps the attention on me, the NHL linesman that all the fans paid to see. Did you know ratings actually spike during the 10-30 seconds I spend arranging a faceoff for no reason? I'm not sure if that's true but I assume it is.
But now finally, everything is set and you think, at last, the puck will finally be dropped. No No No my stupid piece of shit friend. For now it is time for the best move in every linesman's arsenal. The coup de grace if you will. Our version of Ovi's one-timer, or McDavid's hitting the turbo button, or Crosby's edge-work. That's right. I am of course referring to: the fake puck drop!
I will commence to move my elbow and wrist just a little. Just so all those years of muscle memory kick in and you move forward to collect a puck that is not there. Then I get to throw you out! And it doesn't matter how much you protest. How you beg, how you plead, how you grovel. Boo-hoo, so sad, fuck off. Now I get to bring your winger in and start the whole process over again! My 15 minutes of fame just got a curtain call thank you very much.
I know you think I will have to drop the puck eventually and you are right. But have no fear, for we will do this at least 20 more times throughout the game. Now if you'll excuse me, I need to stand exactly where I know you'll try to clear the puck from your zone, so the other team can get an out of the blue scoring chance.