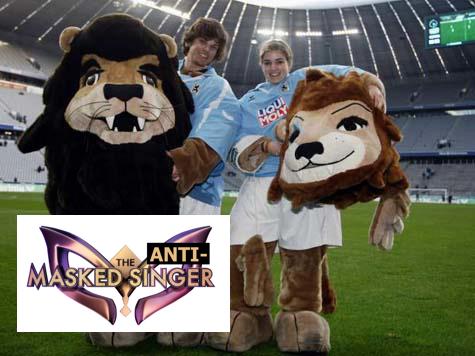 LOS ANGELES – Fox's viewership has reached astronomical new heights with its smash new television hit, The Anti-Mask Singer.
"This show really speaks to our core audience," says Fox spokesperson Braeden Donnelly. "Specifically, Republican morons who would rather chug horse dewormer and essential oils than wear a tiny piece of cloth over their stupid faces."
The show is a spin-off of Fox's series The Masked Singer, which sees mystery celebs don outrageous masks and belt out Top 40 hits while the judges attempt to guess their identity. In contrast, The Anti-Mask Singer throws all that hint-dropping and guesswork out the window when the singers step onstage sans mask. The judges shout out the person's name, and then watch them awkwardly sing 45 seconds of a Tom Petty song. The singers work their way through the Americana catalogue until one of them wins the coveted $10 000 prize, which can be applied towards either a visit to a hospital or Trump rally of their choosing.
The Anti-Mask Singer also pays homage to its predecessor with a special "Who's behind the rasp?" round, during which judges must identify COVID-positive singers disguised by hoarse voices, bloodshot eyes, and D-list celebrity status.
Though the mostly recognizable singers were hardly a shock to audiences, the program retained one major twist by employing Masked Singer judge and licensed physician Ken Jeong.
"I'm a doctor. I'm very pro-mask. But work is work, you know?" says Jeong. "Seriously, though: wear a mask. I mean it. Please wear a goddamn mask. I have a family. But also, please watch the show. Again, I have a family."
The Anti-Mask Singer struggled to find its footing early on in the season, due to the fact that 90% of its onscreen presence was dizzy with COVID-19. Since then, the show has skyrocketed in the ratings, supporting itself with ad spots for Ivermectin and Joe Rogan's podcast, along with buzz generated by celebrity guests and judges including Eric Clapton, Jenny McCarthy, and Sarah Palin.
The spin-off is so popular that it's even launched its own spin-off, The Anti-Vax Singer, which has featured such notable performers as disgraced Broadway darling Laura Osnes, Tom Hanks' second favourite son Chet, and Nicki Minaj's cousin's friend's balls.