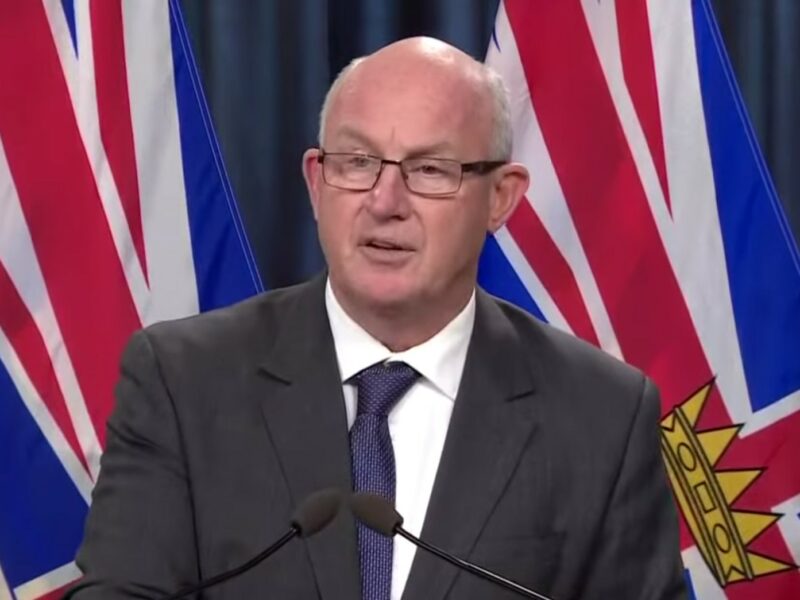 VICTORIA – After yet another disaster during which the provincial government left crucial public safety decisions up to a patchwork of small municipalities, the B.C. Minister of Public Safety is adamant that it's not his job to keep the public safe.
"Yes, in addition to being Deputy Premier, I'm technically the 'Minister of Public Safety and Solicitor General'," explained Minister of Public Safety and Solicitor General Mike Farnworth during a press conference, "but that's just a job title. No one expects me to lead an army of solicitors into battle, so I really don't see why everyone expects me to be responsible for public safety."
With catastrophic floods coming just months after the heat wave this summer that killed hundreds of people and for which B.C. seemed singularly ill-prepared, many have alleged that the provincial government has once again abdicated its duty to warn and protect the public from a deadly threat. Farnworth is adamant that the province did not abdicate its duty because it doesn't have any such duty and he really doesn't know where that idea came from.
"What did you want me to do, warn everyone to stay off the roads over the weekend, like Alberta did?" Farnworth said, shaking his head. "I mean, I could've easily done that using the B.C. Alert System, but again, public safety is not my job, it's just my job title. Or do you think bridesmaids clean up after weddings?"
"Public safety is a decision that needs to be made at the local level," Farnworth said. "If I'm not physically in a town or on a highway, I certainly couldn't tell you if it's in danger from a province-wide emergency. How would I even know? I'm not psychic."
"And even if public safety were my job – WHICH IT'S NOT – I had no time to waste on Sunday ensuring the public was made aware of the danger posed by the enormous storm bearing down on B.C., I was too busy issuing a statement condemning members of the Gidimt'en clan for blockading Coastal GasLink workers and delaying construction of a new fossil fuel pipeline."
When pressed by reporters to explain exactly what his job is, if not public safety, Farnworth told reporters that was a question for local municipalities and then screamed "LOCAL LEVEL" over his shoulder six times as he walked out of the press conference.