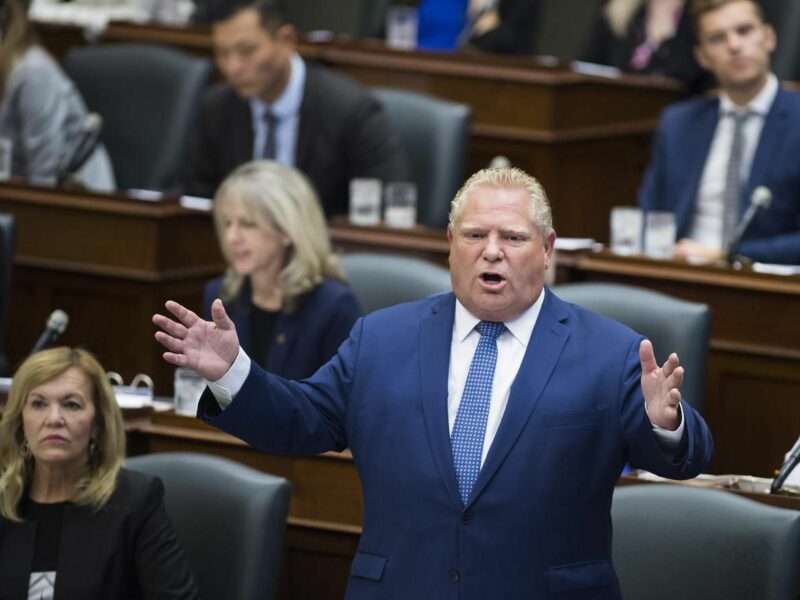 QUEEN'S PARK – After coming under fire for remarks that immigrants who "collect the dole and sit around" should "go somewhere else," Ontario Premier Doug Ford clarified that he only meant those comments for immigrants who aren't white.
"I should have been more clear in my statements," Ford announced to a press gallery at Queen's Park, "When I suggested that we don't want immigrants that don't work, I simply meant brown, Black and Asian people. White folks got the money to lounge around."
Numerous MPPs have called upon the Premier to apologize for his remarks, or at least rephrase his statement for being a little too on the nose for the Progressive Conservative government.
"We already knew he didn't like racialized people," said NDP MPP Doly Begum, "all we're asking is that he be a little more subtle about it like a proud Canadian."
Ford went on to clarify more about his controversial statement, saying "I don't wish to disrespect any of the great nations of the USA, UK, France, Germany, or Poland. As for Italy and Ireland, prove yourselves."
Ford made the comments Monday after remarking on a lack of workers for infrastructure projects the Ontario government funded by stripping supports from workers.
"If people don't want to work for a government that slashes supports, pay raises and union protections then we need hard working immigrants coming here to fill the gap." Ford continued, "Unless you're a white real estate developer looking to flip some houses to make bank, in which case we're open for business!"
When reporter Changez Abidi asked whether Ford honestly reflected on the allegations of racism he's received over the past year, the Premier asked the room if the question could come from someone a little less "ethnic".