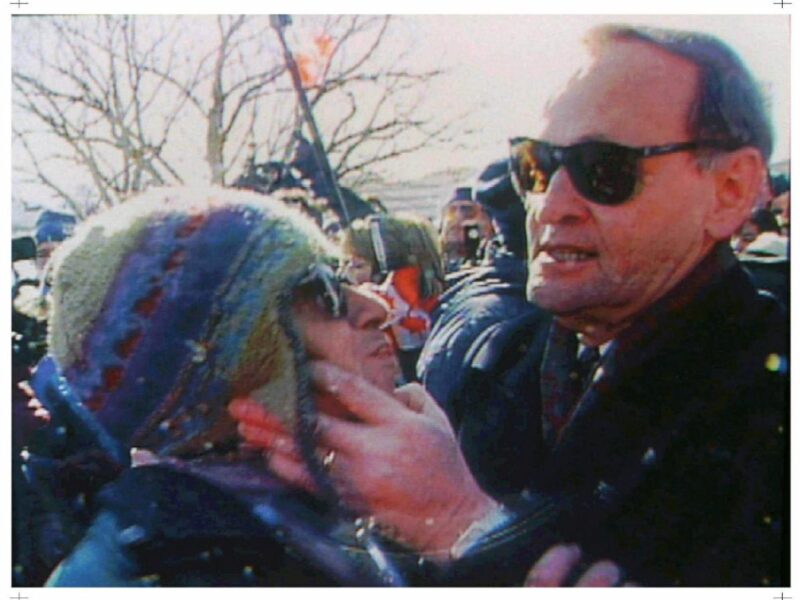 OTTAWA — In response to violent protesters throwing rocks and calling for his execution, Liberal leader Justin Trudeau has hired Jean Chrétien as his personal bodyguard.
The 87-year-old has several decades worth of experience restraining protesters and engaging in needless fights.
"We were forced to do this to protect Mr. Trudeau and our staff," said a party insider. "We had to release the Streetfighter."
"You fucking amateurs!" yelled back the nearly 90-year-old former Prime Minister to a crowd of booing and heckling protesters. "I will fuck you up like I did with Justice Gommery!"
Trudeau's RCMP bodyguards expressed gratitude for the additional support. "We appreciate the help offered by Mr. Chrétien. It is rare to meet someone his age who is, uh, so enthusiastic about security. He even brought his own riot baton.", commented the head of Trudeau's security detail.
"Though working alongside a famed Canadian historical figure has its drawbacks. In fact, most of my officers are too starstruck to go anywhere near him."
After being hired, Chrétien immediately clocked the biggest, loudest heckler in the crowd, and calmly put him into an iron-clad chokehold, announcing to all "Who else wants a Shawinigan handshake?!"
At press time, the former prime minister had caught a thrown rock midair and crushed it into a fine dust.