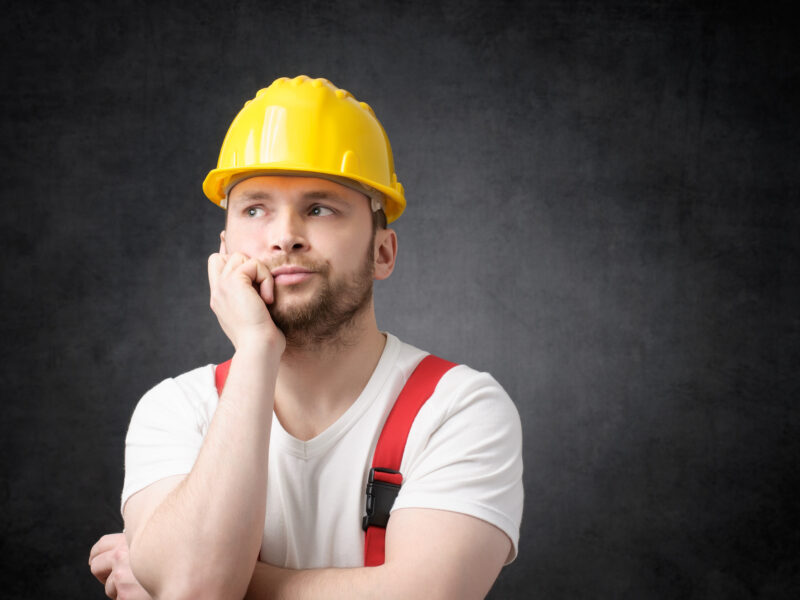 ST. CATHARINES – Local construction worker Peter Wagner, who's wearing a hardhat and standing with a neutral expression at Liberal MP Randall Turner's campaign rally, has admitted he's having fantasies about standing behind another candidate.
"I like standing behind Randall during his rallies, but at this point I always know exactly how they're going to play out," Wagner said. "His talking points are good, but they never change. I'm just curious what it would be like to be with a politician who has different policy interests, even if it was just a wild one-off fling."
Relationship experts noted that it's not unusual for construction workers who have been with politicians for the six years that Wagner's been with Turner to feel a drive to stand behind another candidate. While the occasional fantasy is harmless, any serious concerns about your rally life should be discussed openly and honestly with your politician.
"The NDP candidate sounds serious about improving workers' rights, and I'm really into what the Green candidate is doing with conservation," Wagner said. "And I bet either one would let me do something with my hands beyond clasping them over my crotch. I hate that Randall always asks me to do that."
A guilty Wagner then highlighted the many positive aspects of his relationship with Turner. "I do appreciate that he goes out of his way to visit my workplace and meet all my coworkers. Sometimes he even surprises us with coffee or a nice snack. And standing behind him is fine, it really is! I just can't help but wonder what I'm missing out on."
Wagner then hastily added, "Of course, I respect Randall far too much to ever stand behind a Conservative."
At press time, Turner was fantasizing about getting to stand in front of an entire transit union all at once.