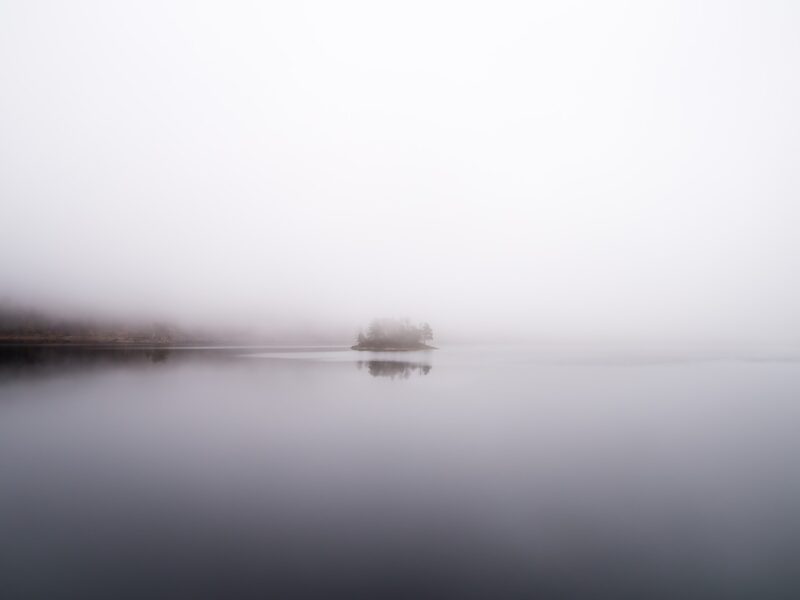 DEEPWATER COVE, B.C. – Residents of Deepwater Cove are being reassured by Milo Saunders, a local meteorologist who was consistently voted the most trusted man in town until his untimely death at sea in 2002, that the blanket of thick, glowing fog currently creeping towards the isolated island hamlet is completely harmless.
"There are no vengeful ghosts in the fog, nor otherworldly yet vaguely prehistoric creatures," Saunders informed residents at a midnight town meeting all of the townsfolk found themselves attending despite being unable to remember how they got there. "It's just water vapour. Hydrogen and oxygen. Protons and electrons. Energy and matter. Fundamental forces your science still doesn't comprehend and will never comprehend, so don't even worry about it."
Saunders received a BSc in Atmospheric Sciences from UBC and was considered one of Deepwater Cove's leading citizens until he began taking secretive nighttime boat rides to the abandoned lighthouse on a nearby island and was last seen being struck by lightning during a return trip. While his body was not recovered then, the man who got on stage at the Deepwater Cove Community Center to tell everyone that there was nothing to fear from the fog was clearly Saunders and also clearly dead.
"Just because he's dead doesn't mean we don't trust him anymore," said local librarian Shelley Iverson. "It used to be a point of pride that because of Saunders, no one in Deepwater Cove ever had to cancel an outdoor event. If he said it wouldn't rain, it wouldn't rain. So now if he says we should welcome the fog and fear not while we partake in the dampened harvest, well then, that's what we'll do. I don't know about the harvest part, we're not an agricultural town, but I'm sure whatever he has in mind will be fine."
"I mean, the man dated my cousin. She still talks about what a good guy he was. Granted, she couldn't stop screaming when she saw him the other night – he didn't look great – but I won't hold that against him, we've all changed since 2002."
While the residents of Deepwater Cove calmly await the fog, Environment Canada is warning the rest of B.C.'s southern coast that due to increasing wildfire smoke, people should avoid outdoor activities and keep their windows shut and locked and barricaded and ignore any tapping or banging or giggling.