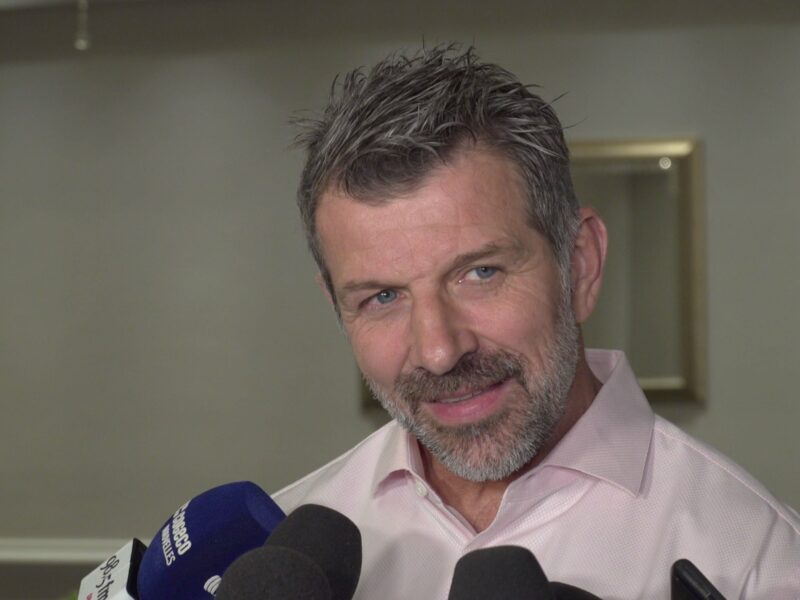 MONTREAL – Montreal Canadiens General Manager Marc Bergevin submitted three bizarre offer sheets in the wee hours of the morning to NHL head offices. He commandeered the Habs Twitter account posting: "I'll show you! I'll show you all!" accompanied by a photo of three official NHL offer sheets filled in targeting Hurricane Ida, the song "Oh Carolina" by Shaggy and Tottenham's Harry Kane from England's Premier League. There were two empty bottles of Sortilege in the background.
This behaviour was set off when the Montreal Canadiens were recipients of an offer sheet, a hostile contract offer, by the Carolina Hurricanes for one of their prospects, Finn Jesperi Kotkaniemi. This is widely believed to be a retaliatory act after Montreal offered a similar predatory contract to one of the Carolina players in 2019.
NHL commissioner Gary Bettman released a statement this morning that reads: "The Montreal Canadiens have tried to offer contracts to a natural storm, Shaggy's 1993 breakout hit and a player under contract on another continent for another sport. It's ludicrous that I have to say this but in no way are any of these offer sheets binding or legal under the CBA. We wish Marc Bergevin a speedy recovery from whatever he is going through right now."
The Habs Twitter account also posted a 14 image thread featuring a series of biceps, all presumed to be Marc Bergevin's from different angles in different lighting. He also posted an Instagram Story of himself singing a slurred version of "It Wasn't Me" around the same time frame to the official Habs account.
"We wish to apologize to the NHL, the people affected by Hurricane Ida, Shaggy and Harry Kane," said Canadiens owner Geoff Molson. "We have Marc resting in his bed, drinking lots of water and getting some sleep. He'll be taking a few days off and we will be revoking his social media privileges for the near future." He later added: "Harry Kane doesn't sound that much like Hurricane, but whatever. At least that was a person."
The images of the offer sheet contracts all had signing bonuses reading, "No, fuck YOU!"