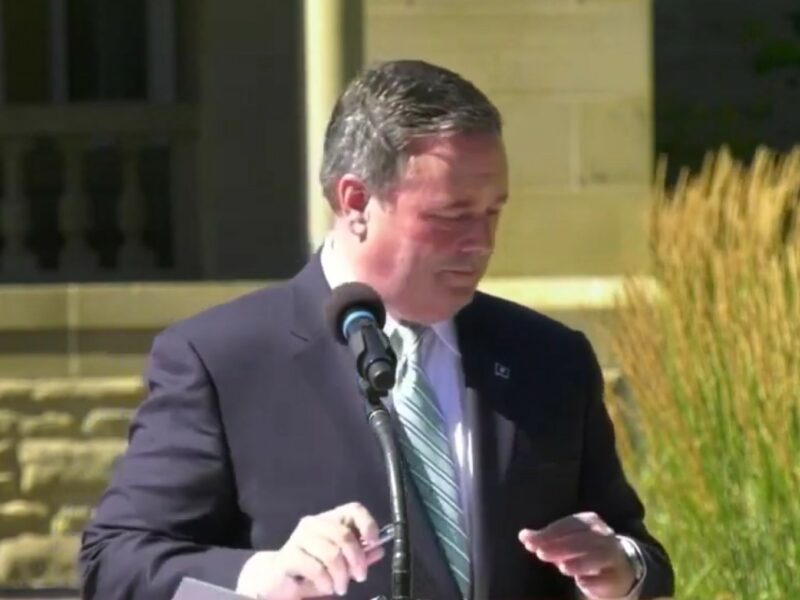 EDMONTON – Alberta's contentious plan to lift all its COVID restrictions in the middle of a new wave of infections brought on by the Delta variant has been postponed for six weeks after Premier Jason Kenney, to great fanfare and cheers, emerged from his office and saw his shadow.
Kenney, who was initially reluctant to acknowledge that he'd seen his shadow and spent almost forty minutes arguing that it was in fact the shadow of a cloud no one else could see, eventually agreed that the patch of darker ground at his feet shaped like him that followed him wherever he moved was in fact his shadow and begrudgingly admitted he could see it.
The decision to lift or keep the COVID restrictions depending on the premier spotting his shadow is the latest example of Alberta's long tradition of basing life and death health care decisions on ridiculous and arbitrary criteria, such as when Premier Ralph Klein blew up a hospital in 1998 because it didn't have the brand of chips he preferred in the vending machines.
"I'm just so relieved," said Una Banks, one of the demonstrators who gathered outside the legislature to protest the lifting of the isolation and tracking requirements and to witness the shadow ceremony. "I'm just glad a decision this important was taken out of the politicians' hands and given to someone who actually cares about what happens to us: Ra, the sun god, creator of light and shadow. Thank you for keeping me safe, Ra."
Alberta's chief medical officer of health, Dr. Deena Hinshaw, has stated that the province will reassess the situation on September 27, at which time a decision will be made as to whether to continue the restrictions based on scientific consensus, economic considerations, and how many black birds Jason Kenney can remember seeing in his dreams the night before.