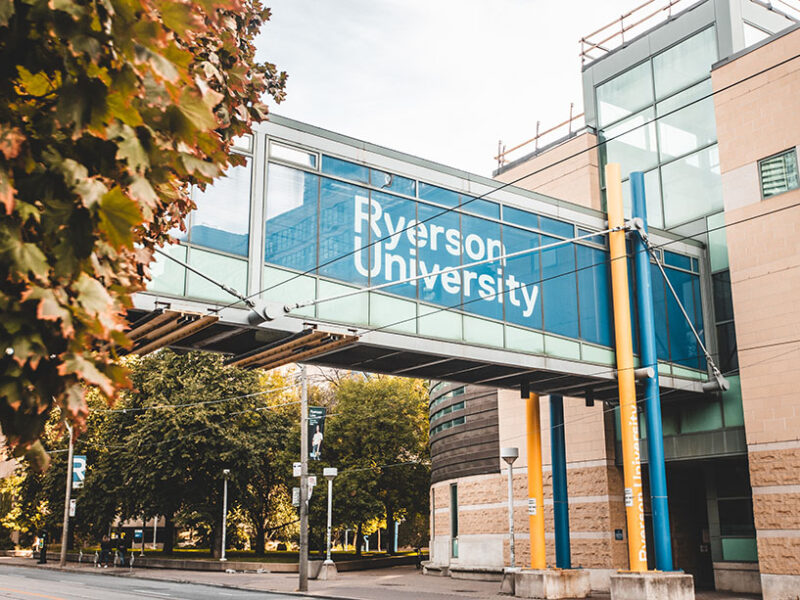 TORONTO – In response to recently renewed discussions surrounding the problematic history of its name, Ryerson has agreed to make the necessary change – by no longer calling itself a university.
"Honestly, we never should have had it in the name to begin with. It's just insensitive to people with real university degrees," says spokesperson and Ryerson graduate Vivian Whyte. "But hindsight is 2020 – or should I say, 2021 – and we are prepared to take this necessary action in order to do right by the university community."
Ryerson will be taking several steps to signify the name change around campus, including importing more lockers for Kerr Hall and selling the "U" from all of its signage to local real universities U of T and York U (but only the Glendon campus). Money from these sales will then be poured into costumes and swag for the new school mascot, which faculty recently voted to change from Eggy the Ram to Rammy the Egg.
When it was brought to her attention that it's actually the Ryerson name that people want changed, due to Egerton Ryerson's role in the genocide of Indigenous Peoples, Whyte scoffed. "Oh yeah, we have no problem with that part. Why do you think so many of our buildings look like prisons?" she says. "It's like how we let the Ryerson Students' Union conspire to prevent Holocaust education on campus, or when several LGBTQIA2S+ students came forward about discrimination they faced at school and we did fuck-all. That's just part of our brand."
Ryerson's first principal Howard Hillen Kerr agrees with the name change. "Let's face it, guys: Ryerson's never been a real university," says Kerr, who rose from the grave for this interview. "Sure, they took on the title in the 90s after I died, but the school doesn't live up to Egerton Ryerson's ideas of higher education at all. For example, they don't force kids to attend Ryerson – they come here when they don't get in anywhere else."
Though the school will simply be known as Ryerson or Rye High in the interim, the faculty is exploring several possible new names, including Rye High Academy, Eggy's Institute for Liar Learning, The Mall School, and Ryerson's School for Gifted Burnouts.
The school's motto, mente et artificio ("with mind and skill"), is rumoured to also be under review, with ex visum, ex mentem ("out of sight, out of mind") said to be the frontrunner among many in the school's leadership.