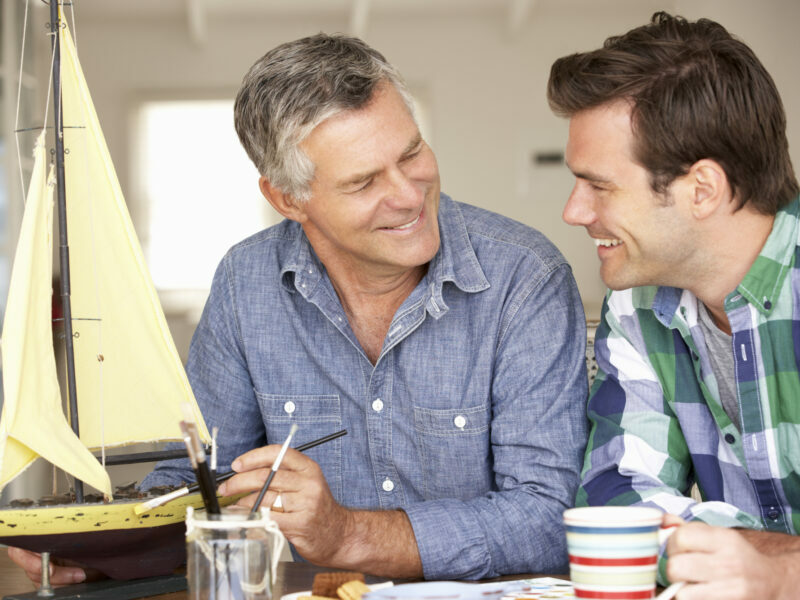 Father's day is coming up, and you know what that means: it's time to buy a modestly priced gift for the enigmatic man who raised you from birth without sharing a single personal detail about himself. So what do you get the man who may or may not have everything and whom mom describes as "doin' just fine, you know him"? Here are some great ideas to mull!
1. Any Golf Item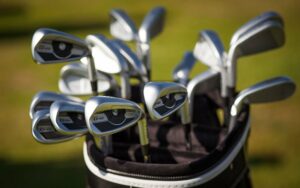 Dads liked golf on the Disney channel, so why wouldn't yours? You can buy him golf clothes, or one of the golf sticks, or perhaps special golf balls with his initials on them. Wait, what's dad's middle name again? Fuck. Forget it.
2. 'Women Want Me, Fish Fear Me' Hat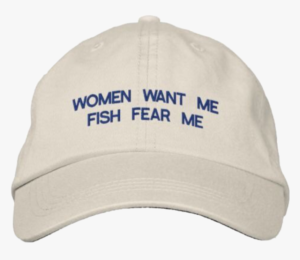 This is kinda funny! Hmm. Does dad "do" comedy? He definitely tolerated your improv shows. I feel like he mentioned liking Louis CK before Louis CK became an asshole. Is this dad's type of comedy? Would fish fear Louis CK? Maybe we should keep looking.
3. A Little Metal Amish Logic Puzzle Thing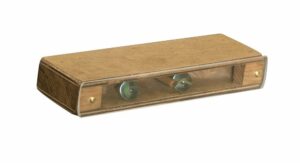 This little doodad will really make the man who drove you to prom in complete silence say "oh, neat!" If mom has to pick up the phone or go to the bathroom or something, you can try to figure out how to solve it instead of panicking and explaining the entire plot of Mare of Easttown.
4. iTunes Gift card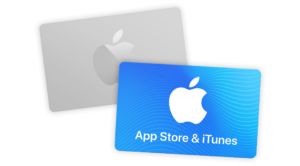 Let dad know you can't think of a single artist he might enjoy with a simple iTunes gift card! Sure you got him one last year, and it's probably still in the junk drawer. But maybe you can give him the same card? #Sustainable? He might have mentioned the Grateful Dead once in 2012, but why risk the awkwardness of buying a specific album? What if grandma died after listening to Scarlet Begonias? Wait, is grandma dead? Dad never talks about her anymore… Huh.
5. BBQ Tools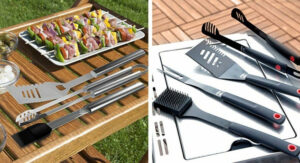 Dads love throwin' some shrimp on the barbie! With this big fork and spatula, he'll feel like king of the grill. Dad cooked up a mean burger at your 7th grade pool party, and he's probably cooked burgers since then, right? He must have friends over. Like, uh… you know, work friends! From the office downtown? Where they are… accountants, probably. Oh God, when was the last time you had a meal together? College, maybe? This is a weird vibe. Let's pass.
You know what, actually, the iTunes Gift Card is fine – Just go with that. He'll never figure out Apple Music, anyway. Happy Father's day, dad! I'll see you at the same time and same place for your birthday in 4 months, with… oh fuck, like a ukelele or some shit? I'll figure that out later.