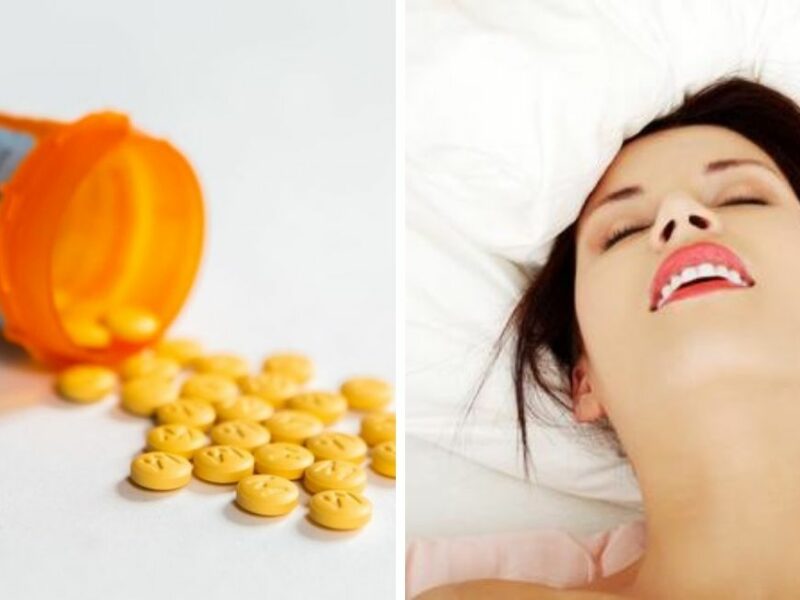 TORONTO – In a world where the only thing louder than the shrieking climax of pharmaceutical capitalism is the suffocating endemic of mental illness, one woman has to make the decision of a lifetime: having secure mental health or having an orgasm. 
"I've been struggling with my mental health for a while, and my doctor thinks I should start on an antidepressant," said Cara. "But I know what happens when you take an SSRI. Or… what doesn't happen." 
Cara is referring to the well-known sexual side effects of SSRIs. "Yes, the SSRI antidepressants often have side effects of low libido and lack of orgasm," said psychiatrist Dr. Herbert Billingham. "But patients can just supplement with one of the many drugs for this! Viagra, Cialis, Levitra, Staxyn…just remember these are not approved for women. But come on, I've had a wife for fifty years and let me tell you, women are just naturally not interested in orgasms!!"
Cara found herself facing the big choice after failing to improve her mental help despite several therapists, a social media detox, daily exercise, a social media retox, and diffusing of an essential oils blend made by a local witch who examined both her birth chart and palm in the Queen and Spadina McDonalds. 
"I feel like I've tried everything," Cara said. "On one hand, I really want to be happy. I want to enjoy my life and have fun with my friends and pursue my dreams. On the other hand, I really want to cum."
None of the pharmaceutical companies responded for comment when asked about whether they consider the side effects serious or when they would seek approval for female use of sexual drugs or if they would update their references to women as "hysterical broads with wandering wombs" in official documents.  
Cara continues to weigh the options in her harrowing choice of a lifetime. "I'm leaning towards antidepressants.. but maybe with a little neurochemical rumspringa first. Hey, do you have any pictures on your phone of Seth Rogen after he got famous but before he got FAMOUS famous?"