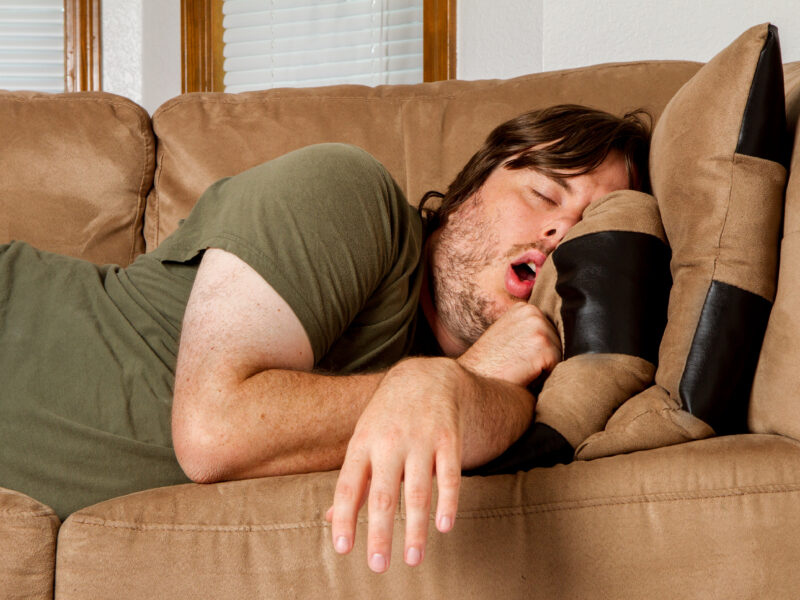 GIMLI, MB – After suffering from intense fatigue all morning, local man Gerald Hines has elected to stop trying to control the future and lie down on his couch in the middle of the day.
"There are so many things that could happen when I lie down on this couch," said Hines. "Sure, I could fall asleep, losing valuable midday working hours and probably ensuring insomnia when I go to bed tonight, but there's still a chance I'll have a nice five minute rest and then return to my day with a spring in my step!"
Sleep scientist Elizabeth Ziemsen confirmed that, technically, lying down on the couch will not necessarily lead to a counterproductive nap. "One percent of the time a cat will jump on you or a neighbour will start up a loud saw across the street. But yes, 99% of the time a couch lying will lead to instant snoozing."
Hines' wife, Ingrid, reported that Gerald had been talking a lot that morning about "not planning every part of the day down to the second" and being "a real loosey-goosey, go-with-the-flow kind of guy." Ingrid added that this kind of philosophical talk often preceded Gerald's daily afternoon nap.
Analysts and pundits predict a "shitty" afternoon for Hines, marked by dehydration, shame, and an intense feeling of confusion about his status as a grown-up person.