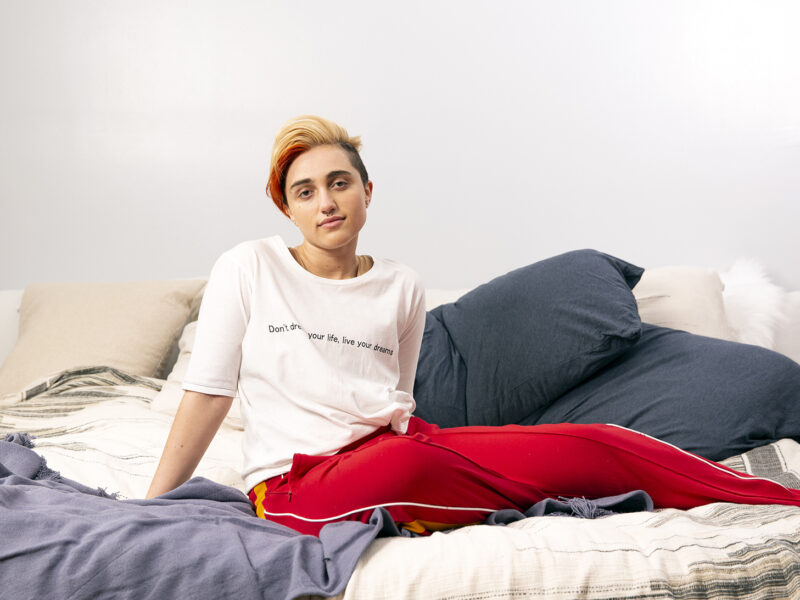 TORONTO – Local Torontonian Jamie Fellows, who has been unemployed for seven months, is unable to pay for therapy to help deal with the stress of being unemployed because they are unemployed.
"The pandemic has taken a real toll on my mental health," began Jamie Fellows, who has been on a waitlist for the OHIP covered therapy program since June. "I thought I'd reach out to a private therapist to help me process everything but then I realized my former employer cut my benefits before I even opened the email informing me that I was let go."
Maxine Johnson, a spokesperson for the Ministry of Health, recently released a statement emphasizing that mental health is a top priority. "That is why we have ensured the accessibility of mental health services is contingent on employers subsidizing the cost, not us – ew, gross lol!"
When asked what a person is to do when they are no longer employed and do not have benefits, Johnson pointed to a page on the Ministry of Health website that links to job postings on Kijiji.
"We understand that we need to ensure anyone can access mental health services and that is why we're in the midst of rolling out new robust initiatives that would ensure everyone can seek help if they need it, regardless of employment," added Johnson. According to Johnson, some of these initiatives include asking therapists to work for free, dedicating a whole page of the Ministry of Health's website to the Michael Buble 'Bell Let's Talk video', and ensuring the hold music while you're on hold waiting to access these services is very therapeutic.
"At the end of the day, mental wellbeing is just as important as taking care of the body" added Johnson. "Excluding the eyes and teeth, of course. Those aren't covered under OHIP either!"
At press time, police budgets have been increased in order to pay for the salaries of officers who protect civilians from "those crazy people out there."