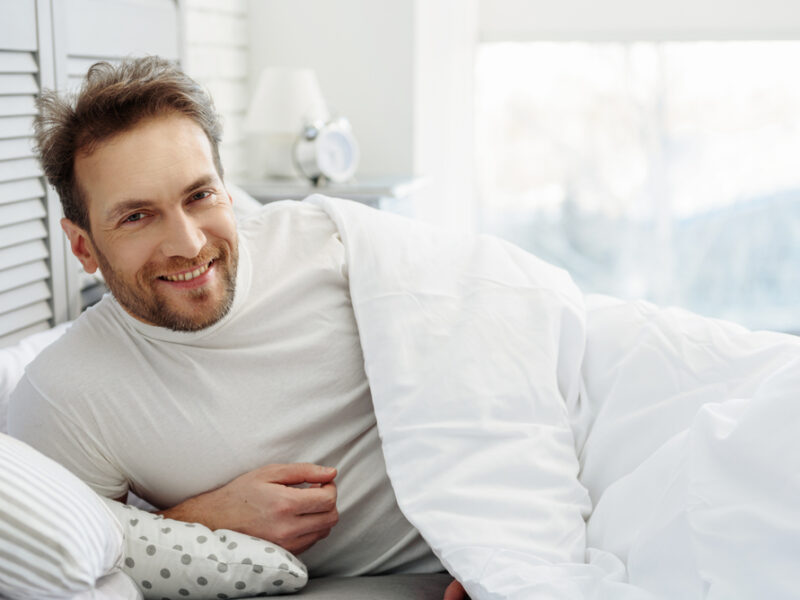 CALGARY, AB – After displaying numerous symptoms of COVID-19, local accounts manager Bryan Gramble has reported feeling a wave of relief upon discovering all of the symptoms were actually related to depression.
"I feel like I really dodged a bullet there," explained Gramble, 32. Following several months of observing strict COVID protocols, Gramble recently became convinced that his general tiredness and lack of energy were evidence that he had contracted the potentially-deadly coronavirus. "Nope, turns out it was just good old fashioned depression. Phew!"
"Now I'm way less concerned about all these recent mornings where I just can't get out of bed," Gramble emphasized, adjusting the pair of pajama pants he'd been wearing for the past 2 weeks straight.
While Gramble has worked from home for the past several months, it was only in recent weeks that he noticed a pattern of sleep disturbances, and shortness of breath. Fortunately for Gramble, a recurring series of acute chest pain episodes were ultimately diagnosed as non-COVID-related panic attacks.
"I'm so lucky," Gramble noted, adding that his usual hobbies no longer brought him any pleasure.
After leaving his apartment for a COVID test, which Gramble reported being "the most exciting thing he'd done in months", he expressed relief. "I'm glad that I don't have COVID, which I would recover from, and instead just have a lifelong anxiety disorder that I'll struggle with for the rest of my life."
He also reportedly attributed his lack of appetite to a COVID-induced loss of taste and smell, though this too was ultimately revealed to be low-grade depression. "I live alone and am not dating anyone, so naturally I googled my own symptoms online. Wouldn't you know it, COVID came up first every time," explained the man who has not hugged another human being in nearly 12 months.
Gramble had reportedly remarked to friends over increasingly-sporadic Zoom calls that had experienced several troubling symptoms. "He kept mentioning unexplained chest pain, headaches, and memory fogginess, which had me super worried he'd gotten exposed outdoors," explained longtime friend Sue Connick. "But when we found out that Bryan just had regular depression after a year of COVID protocols, it was like, 'Oh! Join the club, bud'!"
Asked how he intends to celebrate his recent COVID-free diagnosis, Gramble shared his plans.
"I'm gonna do something really nice, like get a whole party-sized cake and eat it by myself in a darkened room while I rewatch Beetlejuice for the 100th time."