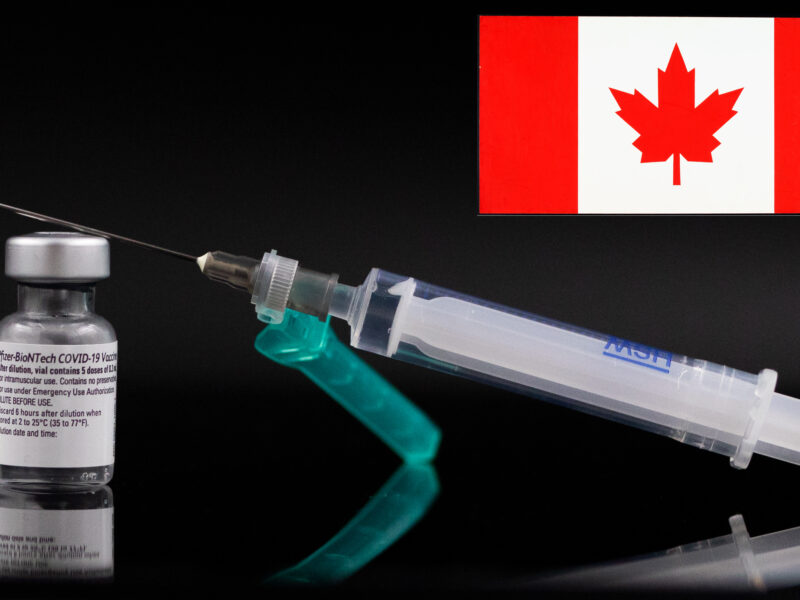 NATIONWIDE – A made-in-Canada vaccine has begun human clinical trials this week and sources reveal that it's just happy to be in the mix.
"I guess we're a little late to the party, eh?" said Brent Martins, CEO of the biotech company currently developing the vaccine, who also recently discovered Tiger King on Netflix. "We understand we're months behind – in the race against getting the COVID vaccine out, Pfizer and Moderna are definitely the clear winners. Like, hands down."
Martins added, "Still, we figured Canada outta throw its hat in the ring and try our best, like we do at the summer Olympics."
As of this week, the made-in-Canada vaccine has begun human testing on 60 volunteers and, if successful and approved by Health Canada, the vaccine will reportedly be a "fine seventh alternate" when it hits the global market in fall 2024.
"I'm proud to support a vaccine made by Canadians, for Canadians," boasted self-proclaimed patriot Sam Jennings, who regularly orders things off Amazon Prime. "I'm so glad the government learned from their shortcomings with SARS and H1N1 and invested into Canadian vaccine research and manufacturing, instead of funding new ways of exporting our own goods, so they can be be sold back to us!"
In regards to the delay, Martins explained that the clinical trials were scheduled to start sooner but then the trial date landed on a snow day. "And then we couldn't decide what colour to make the safety cap. We were thinking red, of course, but that seemed a little too obvious. So, we went back and forth for a while until we settled on a nice secular blue, to appeal to the Quebec market. Also, did you know they released Hamilton on Disney plus?!"
When asked to comment on why Canada was slow on the uptake with developing a homegrown vaccine in the first place, Martins responded, "At what point can I stop playing the Mulroney-destroyed-the-Canadian-vaccine-research-and-manufacturing-infrastructure- when-he-privatized-it-in-the-80s card?"
At press time, Health Canada has announced a made-in-Canada polio vaccine will be available this spring.