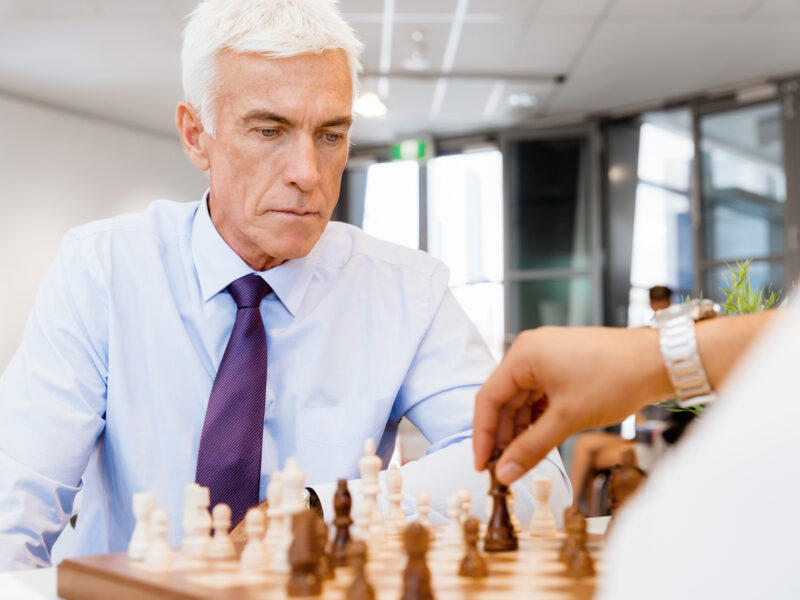 MONTENEGRO – With pandemic restrictions putting strict limits on the size of gatherings, many plutocrats around the world are finding they must now play chess with the original pieces, as opposed to paid servants wearing costumes who move according to their directions.
"This is so archaic," said media mogul Charles Croftworth IV, downloading a chess app onto his cutting-edge tablet. "But it's kind of hard to get essential worker status when your employee's job title is literally 'pawn'."
Since switching to the more economical version of the game, Croftworth has noticed his enjoyment of the game has suffered. "This game is a lot more boring when the pieces aren't acting out their own deaths. Oh, for the thrill of ordering a man on horseback to jump over another terrified person, or making my rook spend the rest of the game doing a handstand because I promoted them to a queen!"
Unfortunately for Croftworth, human chess is just one of many pastimes for the obscenely wealthy that are hard to do in the pandemic. "Just because I'm financially invulnerable doesn't mean that I'm struggling in the time of COVID. I can't eat sushi off of a naked geisha anymore, I had to fire my private band and sign up for something called 'Spotify', and they won't even let me hunt people anymore! Is it my fault that they can't get six feet away before I shoot them?"
It's not just the players that have to adjust to the pandemic's effect on the human chess community. Will Roxly, who made his living as a bishop on boards across the country, says he's not sure how he will make ends meet this year.
"I used to make two grand a game before this pandemic started. Now I'm out of work, and my only real skills are wearing a costume and moving diagonally. Basically I'm only qualified to be an eccentric mascot. And with all the stadiums and amusement parks closed, no one's hiring those!"
At press time, Croftworth was closing an ad for an online version of Monopoly, a game he finds incredibly dull as someone who regularly develops properties and buys his way out of prison.