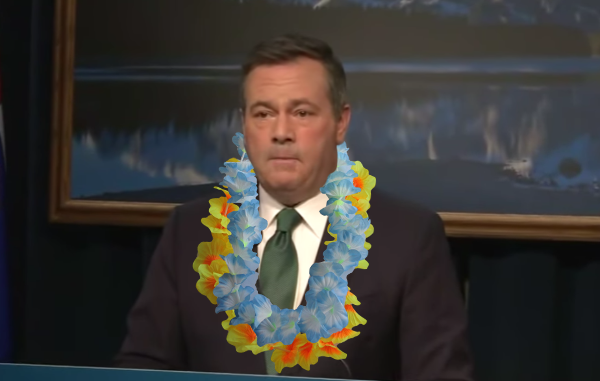 EDMONTON – An Alberta UCP MLA has been caught not taking an international vacation causing swift condemnation from Premier Jason Kenney.
While the MLA has not been named yet, sources say Kenney will hold his party member accountable for his or her lack of actions during the pandemic.
"We understand that one of our MLAs did not sufficiently support WestJet and our struggling airline industry by travelling to an exotic destinations," said Kenney wearing a lei. "The bare minimum we ask of our MLAs is at least a week's stay in Arizona."
The premier said that this soon-to-be revealed MLA may be ejected from the United Conservative Party for not having a good time in a foreign country while Albertans have been reminded to stay at home.
"There is zero tolerance for this kind of behaviour that endangers our economy," added a disappointed Kenney.
At press time, Kenney criticized the federal Liberal government for not offering more international travel destinations.