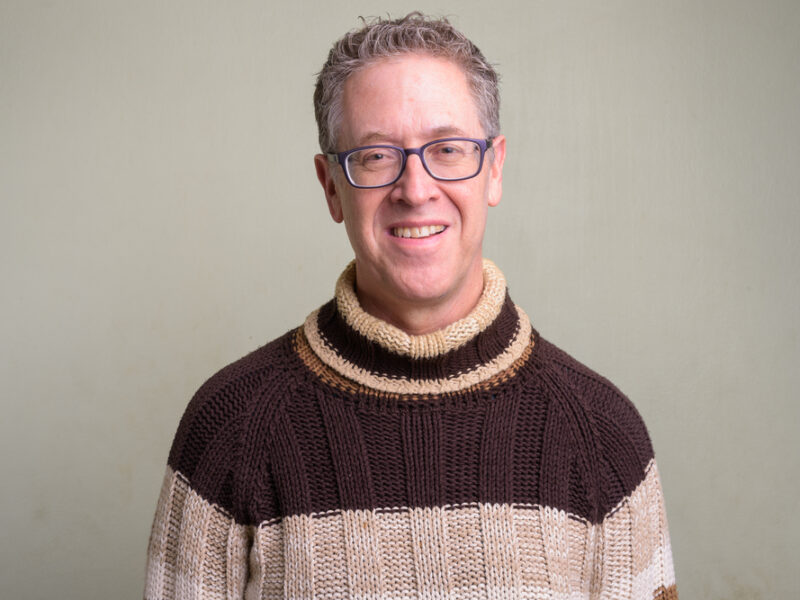 CALEDON, ON – An exasperated Gene Snift finally yielded to the many interview requests from giggling reporters about the "turtleneck incident" that occured last week.
"If I'm being totally honest, I don't know why we're talking right now," Sniff said, tugging at the loose fabric around his neck. "Yes, I'm uncircumcised. Yes, I like to wear turtlenecks. Stop laughing! What?!"
Snift reiterated that he enjoys the warmth and comfort of turtlenecks, and while he admitted that sometimes the extra bit of fabric can get cumbersome, he simply rolls down the portion that covers his neck. When asked why he doesn't opt for a crewneck, Snift highlighted how important having the option to expose or cover his neck was to him.
Beyond Snift's aesthetic penchant for turtlenecks, the reason he shot to notoriety was due to a viral video of him slipping on one of his prized turtlenecks. The video was captured from his home security cameras and uploaded to YouTube by his chuckling wife.
After tripping on a beige turtleneck and landing on his back, the 57 minute video captures Snift monologuing: "Dear God, no. Foiled yet again by the very excess of fabric I have literally put my neck out defending." The video goes on to show Snift laying there for an hour, silently crying while softly pounding his fists on the ground. 
"You don't understand I can't stop wearing them, they're kinda my look. People expect me to show up neck covered. I'm reliable like that, dependable!" Snift huffed. "This is barely ironic, if that's what you're getting at. Maybe Alanis Morissette-level irony."
At press time, Snift was layering on a scarf before tripping on the tail-end caught under his foot.