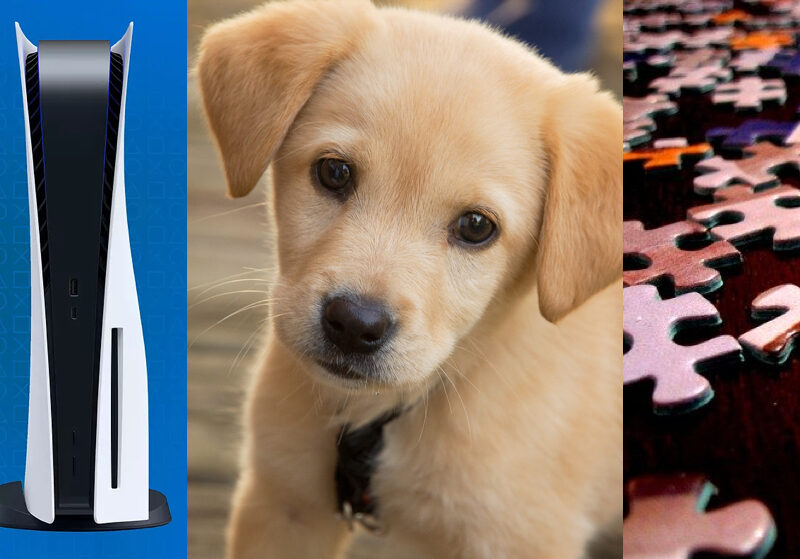 Whether it's reduced income, unpredictable delivery times, or unexpected shipping expenses, the pandemic has been challenging for all of us looking for the perfect holiday gift or gifts! With many families shifting to virtual holiday get-togethers this season, you'll just have to get extra creative. Here are seven awesome holiday gifts to show your family over video chat but never actually give to them.
Cashmere or Alpaca Wool Socks


A holiday classic! Nice, warm socks will keep anyone cozy through the cold winter, and they'll be easy to mail the next time you drop by the pharmacy with the post office. You know, eventually.

Bluetooth Speakers


Your younger sibling who's calling in from their dorm this year will love their new JBL Flip 5 or Sony XB12 standalone speaker! These products are high quality and guaranteed to please; you know because you set it up in your apartment to check that it works!

3000 Piece Puzzle


You've been itching for a new puzzle, and with a little strategic "forgetfullness", this one might just do the trick. Make sure you gift wrap it: your mum will enjoy watching you open it for her on Zoom almost as much as she enjoys watching you unwrap the brand new MacBook Pro she quarantined two weeks to deliver to you.

Puppy


Awwwww, look at puppy's cuddwy widdle fwuffy face! This little furball will melt your heart so fast you'll just HAVE to gaslight your sister's kids into believing they imagined the fuzzy-wuzzy good boy you said you'd drop off next week.

Playstation 5
The latest console from PlayStation, the PS5 delivers the lightning-fast download speeds and immersive gaming experience your 87 year old grandma will love.

PS5 Games


Games like Spider-Man: Miles Morales, Demon's Souls, and Assassin's Creed Valhalla are enough to get anyone excited, unless by chance they don't have a PS5. Luckily you can show everyone how far you are in Far Cry 6 to distract from your 12 year old cousin's temper tantrum, which you'll all hear when their parents forget to mute their audio, not just their video.

Monogrammed Bathrobe


Yes, those are your initials instead of your brother-in-law's, but accidents happen, haha! You'll look into the return policy and get back to him, promise.

The long, heartfelt letter that you wrote, addressed and stamped


The deadline for sending standard mail is when?

Looks like reestablishing an emotionally honest and mutually supportive relationship with your father will have to wait another year.

Wand by We-Vibe™ Vibrating Personal Massager
Your uncle will do his best to look excited in front of the family, but both you and he know this is never leaving your apartment.