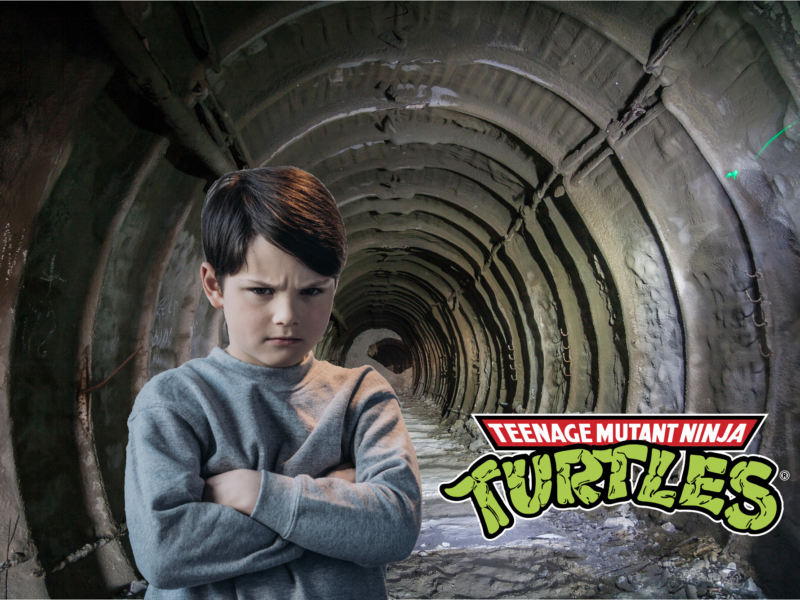 WINNIPEG – Former elementary school student Rowan Bird has been living in the sewers for several months, and feels that the popular franchise Teenage Mutant Ninja Turtles has deceived him as to the viability of a sewer-based lifestyle.
Bird, who ran away from home after his parents were 'mean to him,' decided to make his new home in the sewers near his house after considering the vibrant underground lives led by his favourite reptilian idols. Once he settled in, he realized that actual sewer life is a bit different than what he saw on television.
"You can't order pizza in the sewers, for one thing," explained the 9 year-old. "You need an address that they can deliver the pizza to. Also, everything is damp, smells like poop, and I haven't slept in weeks."
Rowan realized he was in trouble his first night in the sewers, when he was visited by several dozen rats, none of whom could talk, or teach him the ways of the ninja.
"The bright side is, I haven't seen any signs of any members of the Foot Clan at all, let alone Shredder, who I have nightmares about," said Bird. "Or I did have nightmares about, before I moved into the sewers. Did I mention I haven't slept in three months?"
Rowan's parents, Norman and Sheila, are pursuing legal action against Viacom, who owns the rights to the fictional martial-arts characters.
"They should have warnings, on every comic book, every movie, and every toy: 'Don't go live in the sewers!'" said Sheila. "The creators of these sewer turtles are highly irresponsible, and have caused great harm in our family and probably many other families as well."
Kevin Eastman and Peter Laird, the creators of the franchise, have expressed concern for Rowan and released a public statement with a warning to children that "sewers are not a practical habitat for human life, and living in the sewers should only be attempted by genuine turtles who have been flushed down the toilet, exposed to some ooze, and grown to human size."
Despite the harsh conditions, Rowan has vowed to remain in the sewers until either his parents apologize, or he is kidnapped by Bebop and Rocksteady and brought to live with Krang in Dimension X.