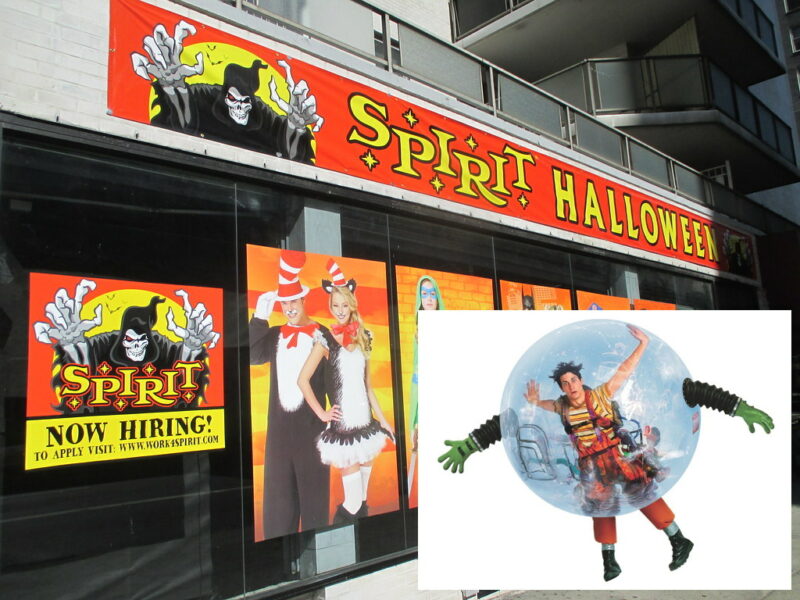 OTTAWA – As spooky aficionados seek out creative ways to celebrate Halloween while practicing social distancing, an unlikely costume candidate has become popular: Jake Gyllenhaal's character from the 2001 non-classic, Bubble Boy.
"I had completely forgotten about it, to be honest," says Demetrius Sykes, shrugging from within the officially licensed Bubble Boy bubble he purchased on eBay. "But if this big plastic prison gets me out of the house for one blissful night, call me the biggest Bubble Boyficionado on the planet."
Bubble Boy's producers initially had a readily available stockpile of the licensed costume that went unsold after the film's flop, but that warehouse was completely cleared out in a matter of days. They're now scrambling to source a new supply chain to keep up with demand.
"We're currently in negotiations with multiple mask factories, all eager to meet the rising tide of Bubble Boy fever," a rep commented. "The costume will be constructed from several mask-shaped pieces of plastic, but otherwise will be a functional replica of that big bubble we all love so much."
The film, which has a 31% rating on Rotten Tomatoes, has failed to find new footing in the zeitgeist. But the enormous, eye-catching bubble on the poster seems to have sparked the imagination of people across the country just desperate to not sit on the same damn couch watching Selling Sunset for the zillionth night in a row.
"We all remember seeing the poster of him in the bubble hugging the hot lady and thinking 'haha, wow, wonder how those two are gonna have sex?'" explained Sofia Fischer, who has found new fame online with her YouTube video titled DIY: How to Cut Sex Holes in your Bubble Boy Halloween Costume. "But now, we're like, 'haha, wow, it must be nice to see another person in the real world from the comfort of that bubble. With a few strategic holes, how hard could the sex be?'"
But Bubble Boy isn't just for lonely grown ups. A PG version of the costume is available in youth sizes, and parents are loving it.
"Oh, my six-year-old's going as Bubble Boy," said neighboUrhood dad Tad Stanley. "His little bubble arms won't be able to get the candy out of the bucket, and he's gonna roll down a few stairs, but I'll be damned if I have to sit with him for another night in this house."
If you're looking to get out this Halloween and Bubble Boy isn't your thing, your local Halloween store is stocking up on other protective costumes as well. Other popular looks include astronaut, slender man, and human-sized hamster ball costumes.