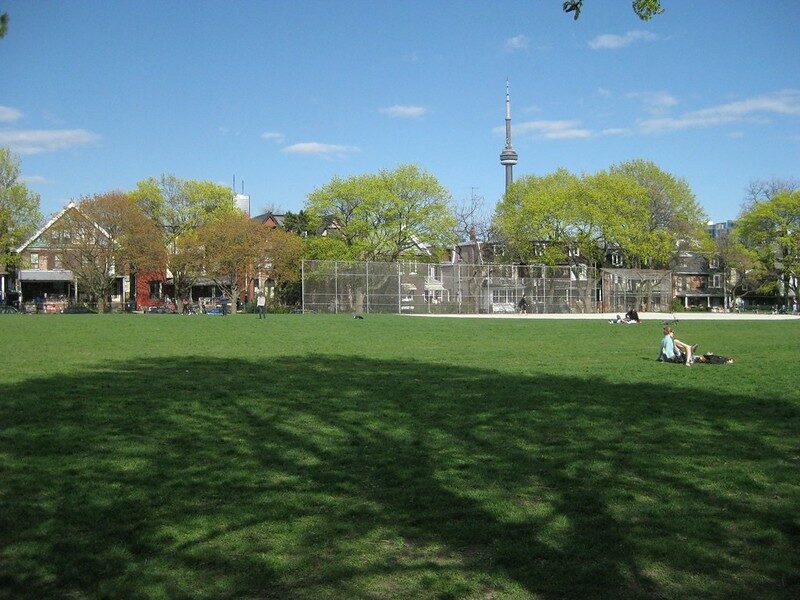 TORONTO – The closure of comedy venues across the city this summer due to the coronavirus has caused an outbreak of Toronto's shittiest and most offensive comedians to spread outside into public parks. However, with the onset of fall, many Torontonians are hoping that the colder temperatures will help flatten the curve of the unwanted stand-ups.
Melanie Scofield, a frequent visitor to Trinity Bellwoods, recounted how she recently fell prey to one of the outbreaks last week in the form of an open-mic event in the park.
"It was awful," she recounted. "I thought I was safe. I thought I had taken all the necessary precautions by staying away from comedy clubs. But before I knew it, there were ten white dudes with a microphone all making jokes about how they can't make fun of trans people without getting called Nazis. One of them tried to punch a grandmother when she asked them to stop yelling about 'cancel culture' to kids walking by."   
"I walked away," she continued. "But it was too late: I'm now suffering from nausea, stress-induced hives, and dick joke-induced PTSD. I can only hope that when it starts to snow, their numbers will go down."
Leslie Hooper, a local stand-up comedian who has enjoyed performing in outdoor spaces this summer, expressed her disappointment that terrible members of her community were infecting the scene at such a rapid rate.
"Most of us just like making people laugh," she said sadly, after reporting a Facebook event advertising a stand-up show composed of 'Comedians Who Have COVID.' "But apparently these shitty dudes are spreading so quickly that we have no choice but to pray for winter. Those types of guys are fragile and particularly susceptible to criticism and cold."
"I don't see what the problem is," exclaimed Mike Bickerton, a particularly viral stand-up known to have infected several parks in the last few weeks. "It's a public space. We have the right to yell our crappy punchlines about people dying of COVID over our megaphones to crowds of rowdy drunk people until 2:00 AM."
"Until we have to put on coats, that is. If people can't see my 'Suck It, PC Police' t-shirt, then it's not worth it. Me and my boys will just go and hibernate until the spring."
At press time, the citizens of High Park had all banded together to buy a snow machine in an effort to convince the stand-ups that winter had come extra early this year.