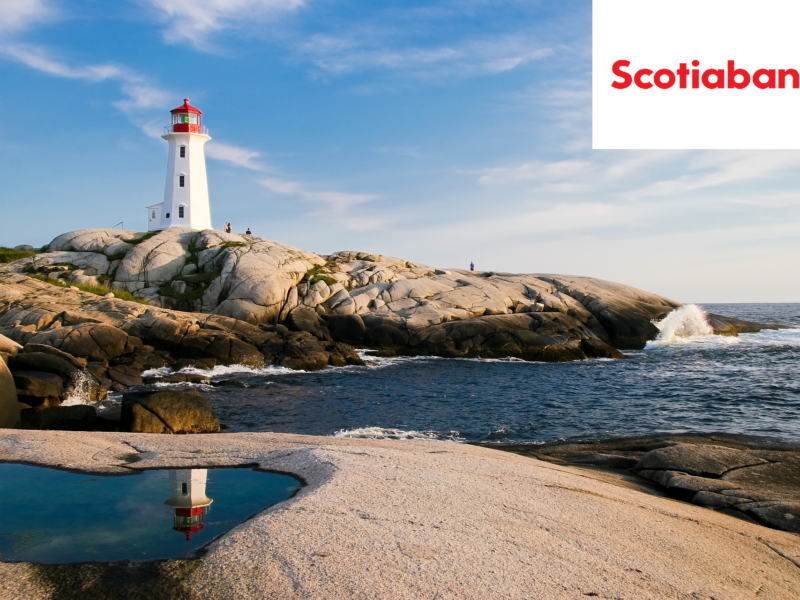 HALIFAX – In a bid to increase brand awareness, the Bank of Nova Scotia has agreed to pay $5,000 and an iPad to the province of Nova Scotia to change its name to Scotiabank Province.
"It's a little known fact that the Bank of Nova Scotia originally took its name from the province of Nova Scotia," explained Scotiabank CEO Brian J Porter. "But now that Scotiabank is much bigger and more powerful than Nova Scotia, it makes sense to name the province after us. Also, we gave them $5000. And an iPad."
Scotiabank has aggressively acquired the naming rights to a number of different buildings and institutions in recent years, including the homes of the Toronto Maple Leafs, Raptors and the Calgary Flames, an array of large movie theatres, the Giller Prize, and six marathons.
"$5,000 may seem like a lot to pay for the name of a small province like Nova Scotia," said Emmanuel Cohen, professor of marketing at the DeGroote School of Business at McMaster University. "But you have to remember that anytime anyone sees a map of Canada, they'll be thinking of Scotiabank. Also sometimes people go there, and a few people even live there."
Scotiabank Province's government also announced a number of similar name changes to cities and institutions, like You're Richer Than You Think Island (formerly Cape Breton), The Momentum Savings Account Sailboat (formerly the Bluenose II) and the eHOME Mortgage Calculator Ocean Bugs (formerly lobsters). Scotiabank did decline to sponsor Dartmouth, saying it would not "go well with our image."
At press time, the Federal Government was negotiating the renaming of Canada to Rogers Country presented by Tim Hortons and Netflix.