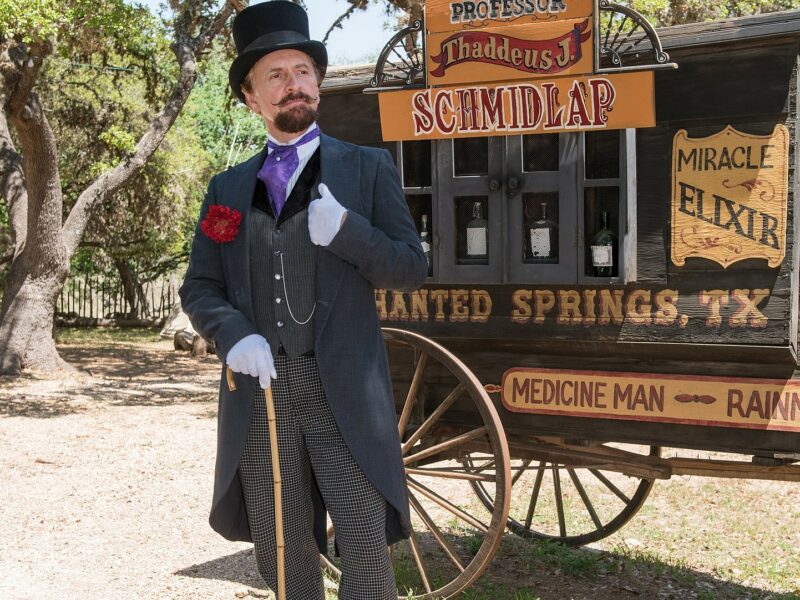 OTTAWA – Despite the continued threat of a pandemic, Health Canada continues to refuse Dr. Cornelius Phineas Jedidah's Magic COVID Elixir as an approved drug.
"Those bureaucrats don't want you to have the cure," said Dr. Jedidiah from his soapbox to a group of curious on-lookers. "Two tablespoons given every hour is guaranteed to cure your coronavirus, chalkstones, jail fever, dropsy, sausage fingers, the Fonzies, wandering jowl, the meat sweats, econolypsy, freezing spleen, fiery consumption as well as improve your constitution."
The cure could be yours for a low, low price of $49.99, but Dr. Jedidiah is offering a special, one-time offer of $39.99 if you purchase a box of 12 phials within the next 10 minutes.
"Stage three clinical trials have already proven a 100% patient satisfaction rate, but the government quacks won't listen to the testimonies of my brother, cousin, and investors," said the travelling doctor who will only be coming to a local market near you. "And I thought here we were trying to capture the entrepreneurship spirit of our vaccine and drug manufacturers."
Dr. Jedidiah paused to confidently grab and stretch his suspenders.
"My patented treatment has been curing COVID-19 for decades! Why doesn't your own government want you to have access to a miracle drug that 9 out of 10 Real Housewives have tried!"