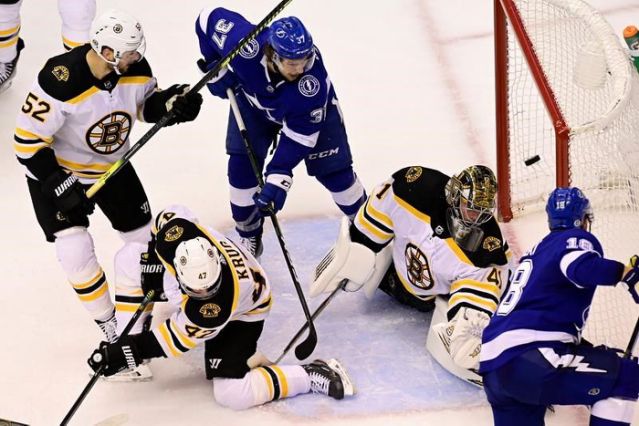 TORONTO – Proving once again that they are the toughest professional athletes on planet Earth, NHL players took to the ice last night, overcoming a litany of injuries and moral qualms about playing in the midst of the NBA-led strike over the police shooting of Jacob Blake and numerous other Black people.
"Just goes to show you how much grit and truculence these boys have," said Bruins fan Duncan Holmes. "In basketball if they have a banged up knee or are forced to witness state sanctioned violence against an entire race, no way they go out there."
"This is just like when [Eric] Tangradi blocked four shots in a row. Only instead of pucks they're blocking out that voice in their heads saying this isn't right."
The NBA strike began yesterday afternoon when the Milwaukee Bucks refused to take to the court. Their opponents the Orlando Magic followed suit. Within a few hours all the NBA and WNBA teams playing that night said it would be unjust and a distraction from the vital Black Lives Matter protests to play. But just like when a doctor tells them they should rest their shoulder injury and not play in game 7, NHL players refused to listen.
"You know, we're banged up, the other team is banged up, police are shooting a black man seven times in the back," said Brad Marchand, sweat dripping onto a fresh towel as he caught his breath during intermission. "Important thing is to get pucks to the net, finish our checks, and try not to dwell on how we're complicit in all this."
The NHL did pause for a "moment of reflection" before the games, presumably so the players could reflect on how nice it is to be rich and white and uninterested with the struggle of anyone who isn't.