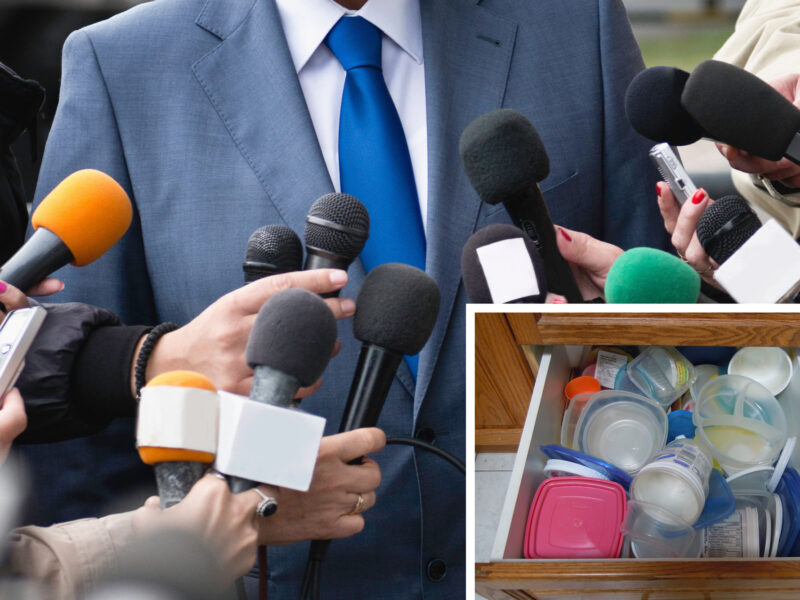 EDMONTON – Authorities have confirmed that a search and rescue operation for a lid to match the Tupperware container sitting on the kitchen counter of a local homeowner has now passed the four-hour mark.
"I'm such an idiot," said Margaret Handelman, the frustrated hunter of a lid to match her 5"x9" food container. "I started filling the container before checking to see if I even had a matching lid. Now I've got a tub half-filled with leftover chicken stir fry and nothing to cover it with."
"It's going to be a long night", she continued solemnly.
The search began in the last known location of the lid: a chaotic bedlam of loose Ziploc, Tupperware, and Glad containers and covers, none of which match the opposing brands, located in one of Handelman's kitchen drawers. Initial hopes of locating the rogue lid were swiftly dashed following the sixth review of the drawer and repeat mutterings of "it must be in here somewhere".
"I mean, it couldn't just have disappeared. It can't just disappear into thin air!" Handelman screamed between tears.
Experts stress that the first 24 hours of the hunt for a missing sealing lid are the most important, with trails going cold and exposed food going dry after that point. Though she initially proceeded with a grid patrol pattern throughout her house, Handelman was forced to abandon it as night fell and the dying light made the search more difficult. As the hours have dragged on in the search, Handelman has launched public appeals to her roommates for any leads, asking them to send up a flare if they find anything.
"Please, if anyone has seen the matching lid for this thing, can you please tell me? I'm standing here jamming another lid onto this thing hoping it will fit. But it doesn't! It just doesn't!" she bawled.
At press time, Handelman has donned a head-mounted flashlight for a risky foray beneath the fridge to see if it may have slid down there.