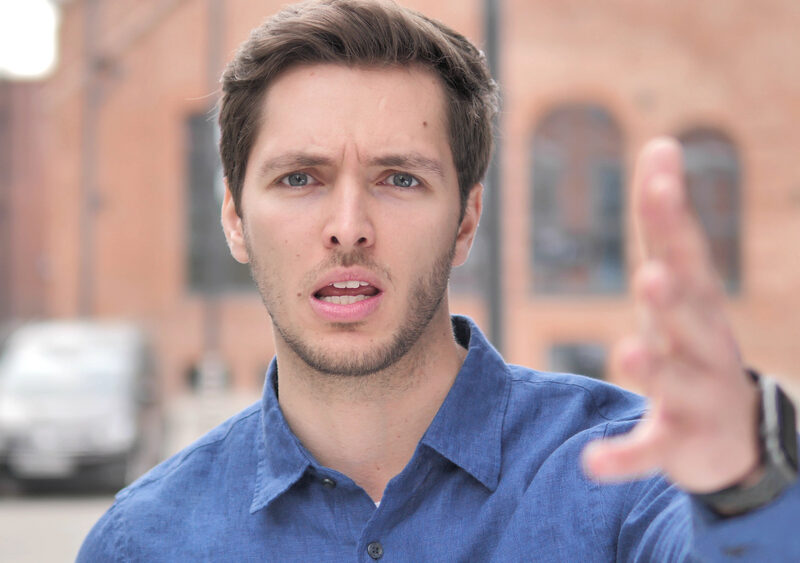 KINGSTON, ON – After being politely asked to comply with public health mandates to wear a mask at local establishments during a global pandemic, local man Clarence Heart pulled out his phone and began recording the encounter, in a determined move to turn his local humiliation global.
"Oh this is rich… I'm gonna get this on video," the absolute embarrassment proclaimed, before taking out his phone and exponentially increasing his public display of disregard for others' safety.
Heart had been asked to wear a mask to protect the local population from the highly contagious coronavirus after approaching a storefront and being politely directed to do so. After loudly refusing, local passerbys giggled amongst themselves and insulted the man endlessly. Heart then decided that a small sample of denigration and mockery wasn't enough for him.
The video posted to Facebook, was immediately swarmed by a litany of people proclaiming that the man came off as whiny and pathetic while he shouted about his personal rights and inexplicably, "the evil cabal of Dr. Fauci plotting to restrict oxygen access to his brain."
"I just kind of stood there honestly," said local restaurant host Erin Dredd, who was the target of Heart's video. "He hit record and the hardest point from then on out was not laughing… Which was really difficult because everyone walking behind him was pointing and pantomiming crying."
Comments on the video posted by Heart include but are not limited to: "You dumb fucking idiot," "What a loud and annoying piece of shit," and  "Omg dad why did you post this." At press time, the comment section has over 10,000 comments and is projected to rise further.
Upon posting his aggressively ignorant video online, Heart then began arguing with commenters for 9 hours straight, in a continuing effort to make his public berating last as long as possible.