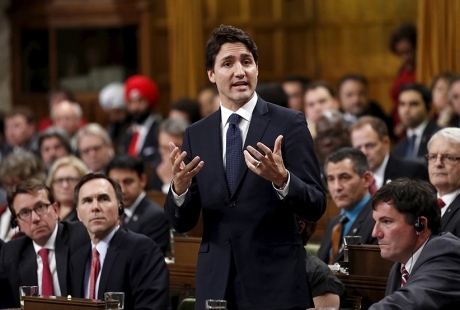 OTTAWA – Acknowledging that an outside investigator is needed to look into allegations that the Liberals handed a billion dollar grant program to a Charity with extensive ties to Bill Morneau and Justin Trudeau, the federal Liberals have retained an outside investigator from We Charity to look into the matter.
"We understand that Canadians want answers about why a no-bid contract was given to WE Charity when they have paid my family hundreds of thousands of dollars," said PM Justin Trudeau. "And I can think of no person more qualified to give them the information they seek than WE Charity founder Craig Kielburger."
"I'm sure he will do as good a job with this conflict of interest investigation as he does secretly funnelling money to me in exchange for access and government funding."
Although Ethics Commissioner Mario Dion and a Parliamentary Committee are already looking into the charges, the Liberals maintain the WE Investigation will be much better on account of the fact that they will actually divulge information to them.
"WE has a huge head start as they already know that everything was done properly," said Bill Morneau. "So they don't need to waste time looking around or asking questions."
For their part WE said they were honoured to accept the assignment, and promised they would only be making $20-$30 million max off the gig.