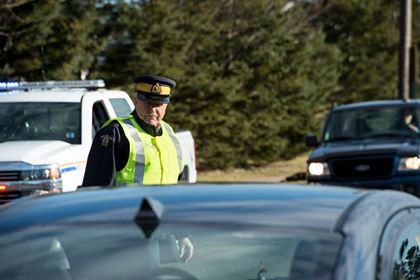 EDMONTON – Premier Jason Kenney has announced border checkpoints to screen for any physicians trying to leave the province.
Police and provincial officials have set up roadblocks at every border exiting Alberta and turning away anyone they suspect of showing doctor-like symptoms.
"All Albertan doctors are required to follow their 10,000 day quarantine rule which requires them to stay in the province while we cap their pay during a pandemic," announced Kenney in a press conference. "We have already started testing for those who may think they are a doctor, but we're concerned that cases may have spread to other provinces and even the US."
Alberta's Health Minister is advising that if anyone has been in contact with someone with a valid medical license, they should lock them into their houses, hospitals, or private practices immediately.
Symptoms of being a doctor include wearing a stethoscope, unintelligible handwriting, and being very pissed at the UCP government.
While a cure for being a fleeing doctor is not known, the government will continue to apply the best treatment of sending Health Minister Tyler Shandro to accost every doctor he sees.