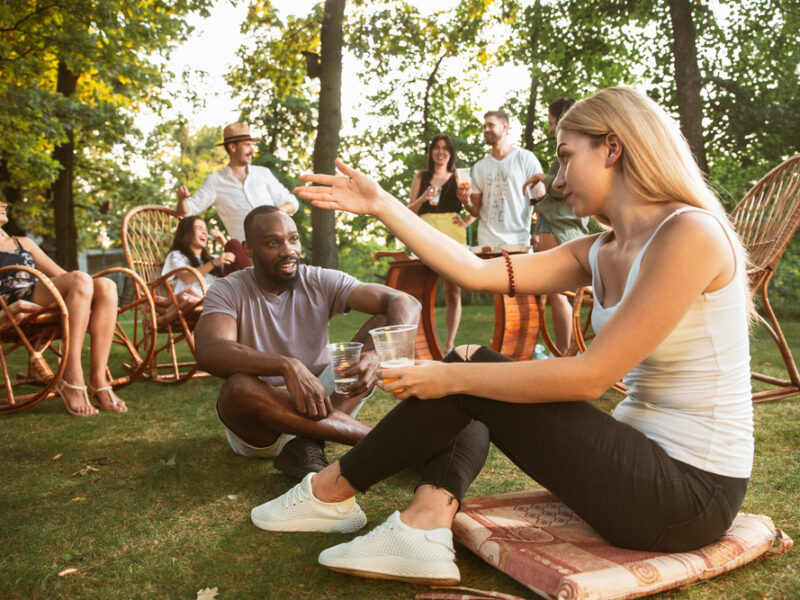 Belleville, ON – A group of friends enjoying a social distance hang in one of their backyards spent nearly all of their time talking about whether they were all at least 6 feet apart.
"Obviously we knew we'd be talking about it at first as everyone arrived and decided where to sit," said attendee Nelson Park. "But by the time we finally got it all worked out it was 3 hours later and I had to go."
"I can't even describe the chaos that unfolded when Cindy had to use the bathroom at the same time as Taylor got up to grab a beer," he added.
Other attendees acknowledged that they spent all their time asking if they were close, saying "are you sure?", debating whether to move a bit, debating whether that would mean they were now to close to someone else in the yard, and then wondering if they could safely climb that oak tree, since that would guarantee they were at least 6 feet away.
"At one point we thought we'd nailed it, but then I sneezed and everyone freaked out and ran away," said host Natalie.
it wasn't all a waste thought. A full 15 minutes was spent talking about how everyone's mental health had been holding up during lockdown, before everyone agreed that was way too dark a subject and went back to estimating distances.