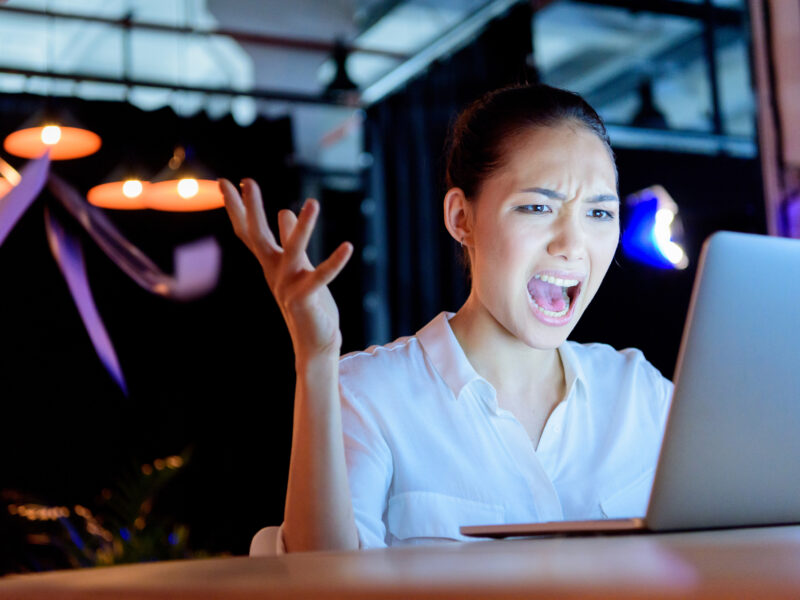 TORONTO, ON – After several weeks of indecision, it was finally revealed that the official 2020 summer song is your colleagues yelling "You're On Mute!" Sure to be a classic for years to come, "You're On Mute" by your seething teammates, soared to popularity in the last few months following a phenomenon of gainfully employed, contemporary people still somehow baffled by user-friendly technology.    
The search for a summer song had been deadlocked with no serious contenders, presumably because every artist has been too preoccupied with avoiding coronavirus, ending racism, and generally just not vibing with this rolling dumpster fire of a year. "This song is mad edgy compared to past summer beats, but damn does this track feel on-brand for 2020", says music expert, DJay Fromaggio, adding that he's now "got that shit on repeat."
Uniting every household with it's simple, catchy chorus, "You're On Mute" skyrocketed from #2,492 to the most annoyingly relevant song of our generation, even inspiring the new summer dance move "The Unmute," a seemingly desperate scramble to figure out how to use this damn thing. The song is so popular it has already been remixed into many unique versions, including "No one can hear you" ft. overly aggressive Linda, "iS yOuR mIc TuRnEd On?!" ft. your dumbass manager Jordan and his incessantly barking dog, and "it's the bottom left, check the bottom left corner of your screen. look for the microphone with the red line, OH MY GOD, IT'S RIGHT THERE AT THE BOTTOM LEFT," ft. you talking to your mom.   
While some think it might be a one-hit-wonder, Thandie Bridgestone, a long time local video caller, disagrees. "You're On Mute has been around for quite some time in corporate culture but mainstream audiences have once again adopted and appropriated its use for things like virtual happy hours and open mics? Nonetheless, it's a fucking banger," she said, adding that it has all the key makings of a great summer song, including the artist incessantly yelling "I CAN'T HEAR YOU" to an increasingly hoarse and fatigued audience. 
While some approve of the decision to make "You're On Mute" the official 2020 anthem, others, like Cindee Clarke, have heard enough. "I would rather listen to Carly Rae Jepson's "Call Me Maybe" on repeat than hear one additional person on the call share their unsolicited opinions." She went on to go on to express disappointment that the song of Summer was not, "Can Everybody Just Go On Mute?"