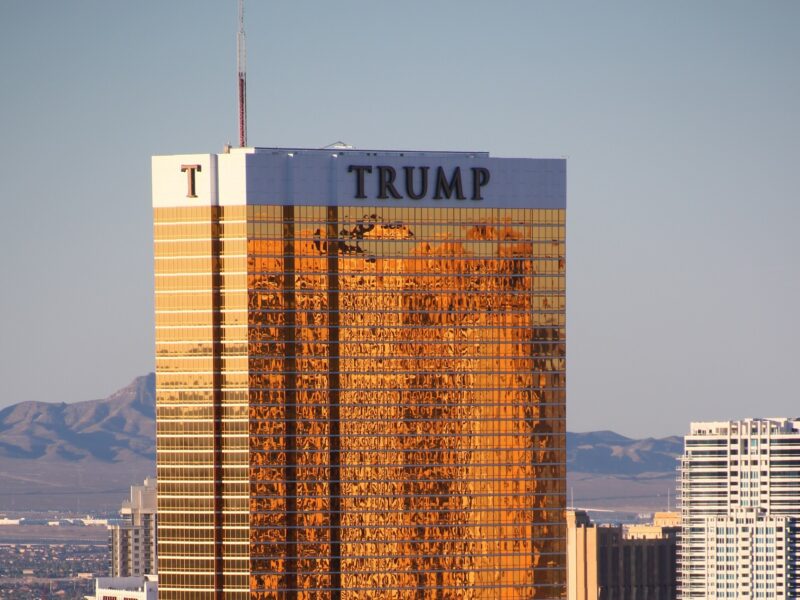 NEW YORK CITY – Trump Hotels, a luxury line of hotel accommodations across the United States, has announced that they will be immediately rebranding after stunning revelations that the chain is named after an individual with a history of racist comments. The move comes amid similar steps taken by other businesses and municipalities to distance themselves from racist founders and offensive mascots.
"It's certainly a shameful part of our past but a recent review of the historical record reveals just how widespread and vitriolic his comments were," said Miriam Torneido, Chief Spokesperson for Trump Hotels. "We decided it was impossible for our company to move forward while still bearing the name of someone whose repugnant ideas were long ago assigned to the dustbin of history."
The announcement follows the release of an article by local journalists which brought to light a long record of bigoted comments by the hotel chain's original founder. The article detailed how the originator of the brand – a politician and businessperson of his era – repeatedly targeted persons of colour as well as members of the LGBTQ community with abhorrent statements and policy decisions. The article itself opted not to repeat the specific comments made as they were deemed to be too harmful and offensive for republication.
"Most people don't realize that there really was a person called "Trump" and it's not just the catchy name of a brand," Torneido stated to assembled reporters. "Unfortunately, we are only just now realizing that his worldview, while widely embraced by other dull-minded people of his time, doesn't mesh in the current climate we live in."
"We will also be immediately removing the statue of our founder from our flagship hotel in Washington D.C.," continued Torneido. "We always thought that depicting him asking a Latina maid if he could pay her less than minimum wage if he paid cash while also stroking the visibly upset woman's thigh was an unusual subject for a statue and we're glad to be rid of it."
When asked what the new name of the hotel will be, Torneido stated that they would try to avoid further scandal and opt for a less controversial association. The newly rebranded Joseph Stalin Hotels & Casino Resorts, Inc is set for a re-launch in six months.