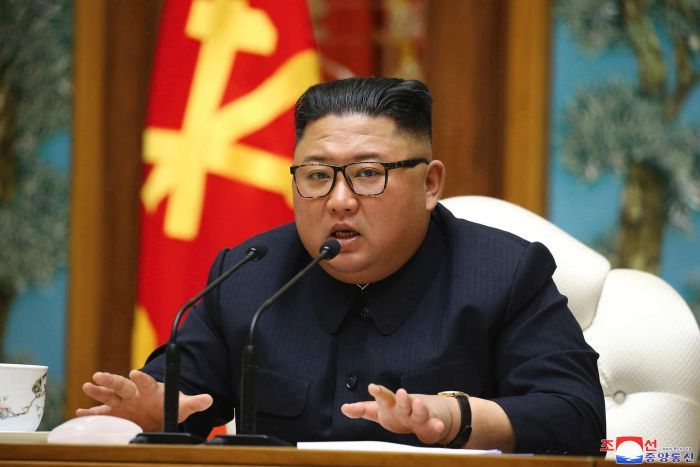 Pyongyang, North Korea – Kim Jong-un's disappearance from the public eye has raised eyebrows about the North Korean leader's health, even going so far as to assume he is dead. However, a source from inside Pyongyang stated that he's not dead, he's just a messy bitch that loves drama.
"He's loving this," stated the source who wishes to remain anonymous for obvious reasons, "he keeps refreshing the homepage on different news websites and being like 'lmaoooo they legit think I'm dead – this is the funniest shit since the season finale of RHONY.' he just lives for this kind of large scale attention"
According to recent satellite reports from South Korea, there have been no unusual signs to indicate that the dictator is experiencing health problems or that he has died. Rumours started to spread after the leader did not attend the April 15th celebration of his Grandfather, Kim Il Sung's, 108th birthday. Details from our anonymous source suggest that this was all part of his plan to stir up a little drama because things have been, "soOoOoo boring since Corona started."
The source revealed that Kim Jong Un plans to continue faking his death until Xi Jinping's birthday where he'll make his dramatic return to the spotlight. The source went on to say, "he wants to see if anyone in the Communist Party of China is a 'backstabbing shank.' He's extremely petty."
"I mean you know him," the source stated, "he just loves to be a diva. All those nuclear threats? Obviously they are very real but he mostly does them to make a spectacle of himself."
The source noted that when Kim Jong Un caught wind that some news outlets were reporting his replacement could be female he laughed so hard he actually did have to be hospitalized for extreme shortness of breath.