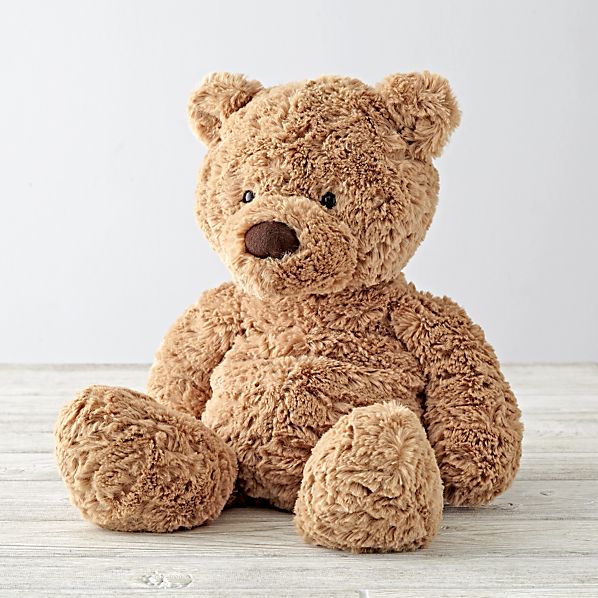 WINNIPEG —- Reports have confirmed that Mr. Broccoli, a teddy bear who has for most of the afternoon been subbing in for two-year-old Eleanor McWilson's favourite teddy bear, Pinky, is going to be lucky if he lasts one more hour in this job.
"We really thought he was up to the job," Eleanor's mother, Rose, nervously told reporters. "Pinky really needed to go through the laundry, and Mr. Broccoli looks so much like her except that his ears are a little pointier. On paper, he's entirely qualified."
"But it turns out he just doesn't have…it, you know?"
The workday reportedly got off to a bad start when Eleanor asked Mr. Broccoli if he wanted some tea, but the new hire then inexplicably fell over onto the tea he had asked for.
"It was as though he didn't even like the tea. I mean, really?!" Eleanor's father Matt said in an increasingly heated interview. "He gets one chance to make a good impression on the boss, and JUST as she's about to serve him some cream from the Elsa jug, he just faceplants in the tea? Like, does he even understand what a big career opportunity imaginary tea is?"
Although Mr. Broccoli has been Eleanor's backup teddy bear for nearly six months (after being promoted when her former number two, Sleep Cow, fell into a fish tank), he has been afforded few opportunities to make an in-person impression on her. The most recent example of workplace face-time before this afternoon was the time head bear Pinky made Eleanor cry by being "a bear and not a baby shark".
However, Matt and Rose are still cautiously optimistic that Mr. Broccoli can pull this career move back on track.
"If she asks him to climb up to the top of the couch, I know he can really shine." Matt told reporters. "Mr Broccoli's annual review showed his scampering skills to be—WAIT! ELEANOR! DON'T PUT HIM IN THE GREEN BIN—"
At press time, Mr. Broccoli has been replaced as backup teddy bear by a really promising up-and-comer named "tupperware container missing a lid".