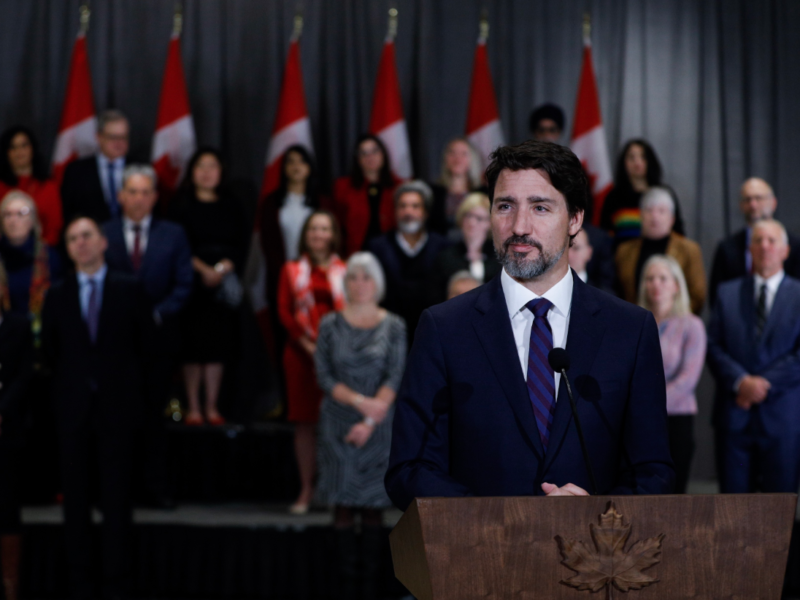 OTTAWA – Calling for calm amid protests over the construction of a pipeline through Wet'suwet'en territory, Prime Minister Justin Trudeau is reminding Canadians of the sacred and ancient rights of the land to oil and gas companies.
"I know there are many Indigenous and environmental groups who are upset by an LNG pipeline being constructed through unceded territory," said Trudeau at a press conference. "However, we have already ceded that land to Coastal Gaslink Nation."
For tens of years, these corporations have held exclusive jurisdiction over any territory deemed profitable and require consultation and consent whenever land is set aside for preservation, said Trudeau.
"These industries have constitutionally protected rights whether it's building a pipeline where they feel like it or abandoning thousands of oil wells leaving the clean up costs to governments," added Trudeau.
BC Premier John Horgan echoed Trudeau's sentiments.
"These are the traditional fracking and mineral extraction grounds that must be protected from those who want to protect it," explained BC Premier John Horgan. "We have honoured our commitment to improving the lives of LNG corporations by exempting them from our provincial carbon tax."
Meanwhile, outgoing Conservative Leader Andrew Scheer was condemning First Nations and environmentalists claiming activists are using 'microaggressions' towards oil and gas executives.