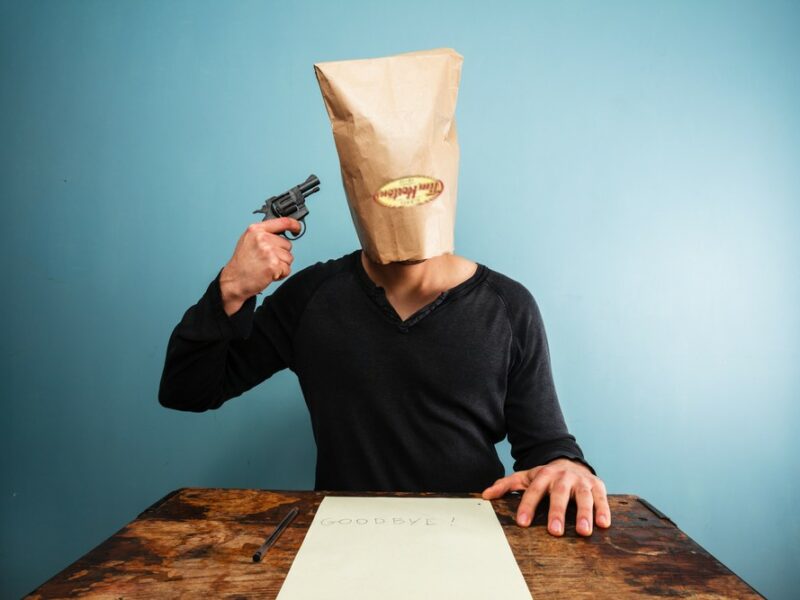 TORONTO – In a press conference unveiling the next step in their famous annual giveaway, Tim Horton's has announced they will be officially changing the contest from Roll Up The Rim to Russian Roulette.
President Alex Macedo excitedly told reporters about their switch from the tried and true methods of contesting, to the high-octane, adrenaline pumping bloodsport it was "always meant to be".
"We've quality tested this with dozens of focus groups made up of our minimum wage labourers and temporary foreign workers," Macedo triumphantly stated, "And we discovered that five out of six contestants were happy with the new method, repeatedly thanking god and crying tears of joy."
Players to the new game will be handed a revolver and a red bandana with purchase of any medium-sized or larger hot drink, and encouraged by multiple armed Tim Horton's enforcers to engage with the customer behind them.
"I… I just", murmured Lethbridge native and recent winner Helen Adams "It… it was him or me and… and I… God I don't even know his name. But at least… I-I won this…glazed donut." Adams then burst into hysterical screams and tears.
"Yeah, I don't think this is the way to go," claimed an anonymous Tim Horton's employee. "It's a horrible, appalling and horrifying experience. But I guess it can't be worse than drinking the coffee here."
In efforts to restructure their company, Tim Horton's is also reportedly considering reinstating paid breaks for service workers by pitting all of a branch in a ring, dropping one knife and seeing who wants it the most.