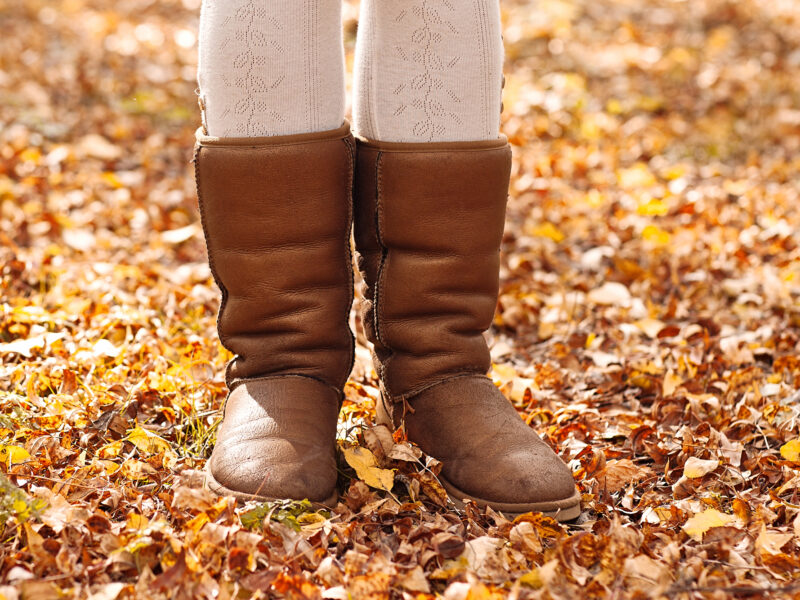 LONDON, ONT – In a stunning feat of perseverance, an ageing, tattered pair of camel coloured Ugg boots have managed to survive yet another year in their owner's annual closet purge.
"I just can't let these boots go. You never know when you might need them," stated owner of said Ugg boots, 29-year-old Claire Boyde, already armed with the knowledge that she will never actually need the boots. Every year since 2014, Boyde has put the boots in the "get rid of" pile in her annual closet clean. However, at the last second, she always puts the salt-stained, sole worn, basically unwearable boots back on her shoe rack.
According to reports from family and friends, Boyde will wear the boots for approximately 6-8 weeks post closet clean to justify her decision to keep them. This usually happens when Boyde is deeply hungover, reminiscing about when she was an undergraduate and wearing cozy outdoor slippers publicly was acceptable. 
"Remember when you didn't have to pay rent, buy groceries and could go to class still buzzed from the night before?" asked Boyd, staring longingly at the Ugg boots.
Boyde isn't the only one with this problem. According to a poll conducted by Statistics Canada, 99% of Canadians aged 24-36 say they have at least 3 pairs of shoes they keep "just in case." Caleb Simmon, who participated in the poll, indicated he has an 8-year-old pair of Sperry boat shoes he never wears, but will likely always keep. 
"You never know when you're going to end up on a boat," stated Simmon. He further explained that although he, his parents or his friends do not own a boat, and he has no plans involving boats in the foreseeable future, he is not deterred from indefinitely keeping these shoes. 
Despite claims that she will discard the Ugg boots in her next closet clean, it is expected Boyde will keep the boots long enough to pass them down to her first daughter.